Weekend Show and Tell 8-21
Editorial Rating:

Average Rating:

(

0 votes

)
by

Brandy
—
last modified
Aug 21, 2011
I wish I could say my lack of posts was because I am so busy with house projects. It's not. It's because I am so busy with getting back to work after my lovely (not) vacation and a two-day business trip … Continue reading →
---
I wish I could say my lack of posts was because I am so busy with house projects. It's not. It's because I am so busy with getting back to work after my lovely (not) vacation and a two-day business trip to the big Apple. I did have time to scour the internet and do a little dreaming for the future and am sharing what with you today.
A bunch of friends sent me this link on the NYT article about the awesome blog Retro Renovation, that I often talk about in MCML.  It's great to see this trend in renovation taking off.  While I would say that the blog is more about retro than mid-century modern specifically, it does have some great MCM resources.
From The Brick House, I love this 'fauxdenza' created from Ikea cabinets. This guy is so creative.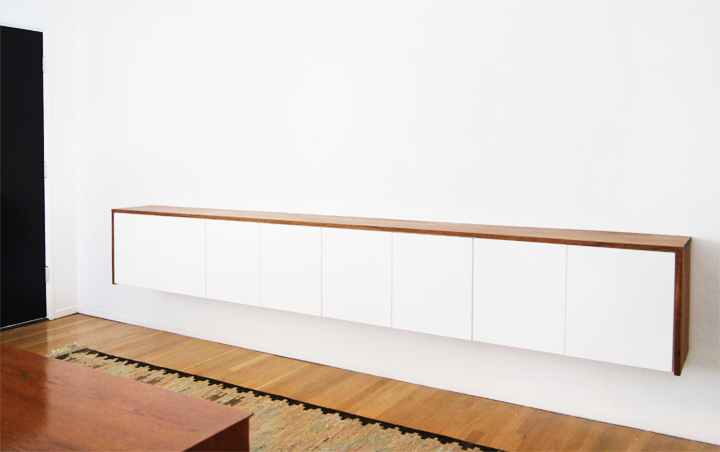 From the category of 'Most Fun Find' this week is a wonderful lawn dish-drying rack I saw on Happiness Is…  Indeed!
And 'Hello Gorgeous' from Jason Lewis (via Rhan Vintage Modern). While this rocking chair at $1850 is WAY out of my price range, it's great inspiration when searching at estate sales and thrift stores. I can't decide if I like it more than the Eames Herman Miller rocker in green below ($479). What do you think?
Filed under:
Uncategorized