Top 10 Mid-Century Decor Must-Haves
Editorial Rating:

Average Rating:

(

0 votes

)
by

Brandy
—
last modified
Jan 31, 2012
Think of this as the David Letterman list (am I dating myself?) of the top ten things I think say mid-century design in a home. When I think about my hopes and dreams for this house, only half of it is structural. The other half is decor…furniture, object d'art, accessories. So I started making a list [...]
---
Think of this as the David Letterman list (am I dating myself?) of the top ten things I think say mid-century design in a home. When I think about my hopes and dreams for this house, only half of it is structural. The other half is decor…furniture, object d'art, accessories. So I started making a list for myself that I thought I would share it with you, dear readers. This is an 'in my opinion' list. My opinion. Brandy's. It's as eclectic as I am (i.e. mis-matched and slightly askew).  And I am sure I will miss something that you personally love and think is a 'must-have'. I have no Florence Knoll or Le Corbusier or Mies Van der Rohe, all of which I love but I had to make some practical choices based on my own home. So pile it on in the comments.  Tell me what you love too and share it with other mid-century crazies enthusiasts like us.
Whether you buy an original or a replica or a used piece, there are many ways to fit these into your home based on your budget. (I know there are soaring debates about authentic versus replica, but let's just say I don't judge. Some replicas are quality; some not so much. Everyone needs to do whatever they need to do within their means and values.)
10. Flokati rug:  Ebay vintage 4×6 $40, New 4×6 $139
9. George Nelson bubble lamp:  Original 16″ vintage on ebay $450, New authentic from Design Within Reach $329
8. Catherineholm enamelware: Must buy it vintage on places like Etsy or Ebay. Never seen one out in the thrift store wild, but I have to believe they are out there. The set below is priced at $380 on Etsy, which feels a little high to me.  You can find good pieces upwards of $50 for the smaller ones.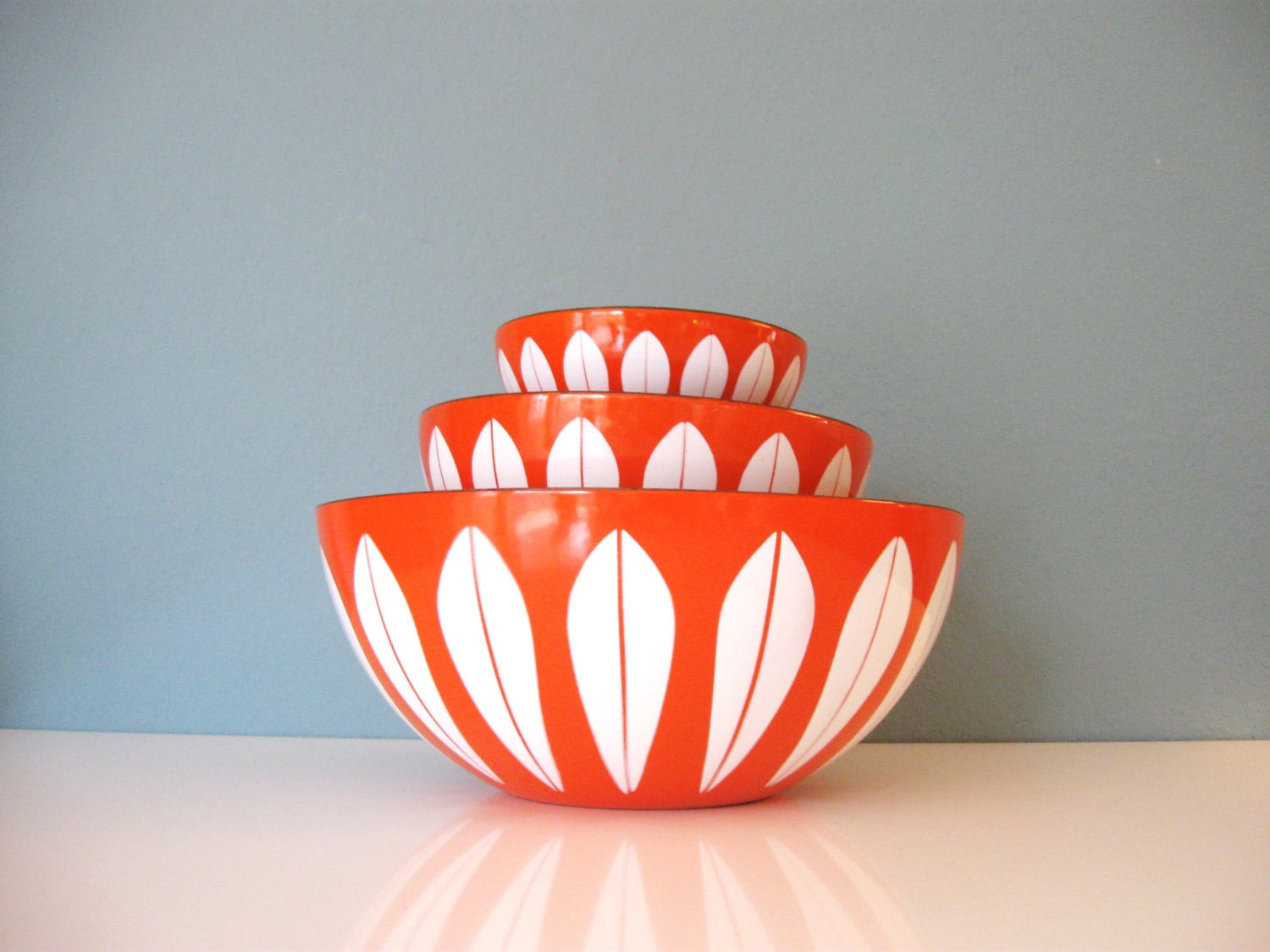 7. Some kind of owl something: Easy peasy. Dig an old macrame out of your mom's attic or pick up this slightly kitchsy but wonderful owl wallpaper by UK designer Abigail Edwards.
6. Noguchi coffee table:  Authentic from Herman Miller for $1399 or a replica from Rex Kelly for $349.
5. George Nelson platform bench: 5′ at Design Within Reach $779 or 5′ replica at Lexington Modern for $349
4. Eames lounge chair:  Herman Miller $4499 or replica at Kardiel for $1249 or another replica at Rex Kelly for $849.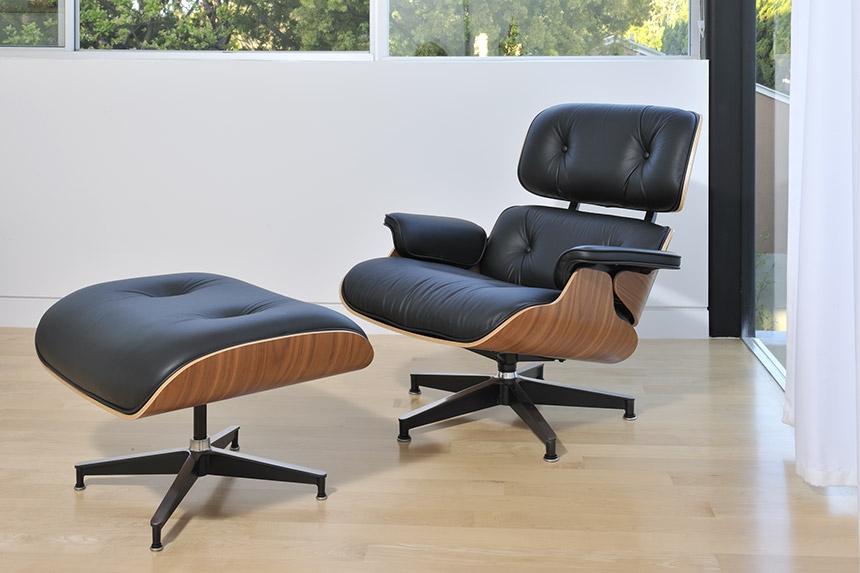 3. Eero Saarinen Tulip chair and table: From Design Within Reach $1807 for the table and $1440 for each chair or from Designer Seating on Amazon $1130 for the set.
2. Danish teak credenza: These are everywhere but not cheap.  If you are lucky, you will find a decent inexpensive one in a thrift store or you can look for them on Ebay (like the one below for $1750) though some are $200-500 if you are willing to do a little work.  Also check your local craigslist.  You never know.

1. Eames fiberglass shell chair: What can I say? For me this is the iconic must-have piece in any color in any style. I love them beyond words, especially the rocking chair, which I would want in celery and can only find at Modernica for $375.  Not too bad.  Rex Kelly also has some replicas, a $99 side chair I just ordered for the new desk, so I will let you know how that works out. Stay tuned.