Weekend Show and Tell
Editorial Rating:

Average Rating:

(

0 votes

)
by

Brandy
—
last modified
Nov 27, 2011
From the category of 'oh-my-god-aren't-you-lovely' (and Remodelista), comes the company Architectural Pottery and their clean, crisp pottery design from mid-century inspiration. Pricey, but not over the top, these pieces are worth investing in. As if I don't gush enough about art I find on Etsy (like Matte Stephens), check out these mid-century inspired prints from [...]
---
From the category of 'oh-my-god-aren't-you-lovely' (and Remodelista), comes the company Architectural Pottery and their clean, crisp pottery design from mid-century inspiration. Pricey, but not over the top, these pieces are worth investing in.
As if I don't gush enough about art I find on Etsy (like Matte Stephens), check out these mid-century inspired prints from the Pool Pony shop. Museum grade pigment prints, these are remarkably affordable and unique. I think I need two to hang over my imagined-and-as-yet-not-acquired Gracie Sofa from Perch.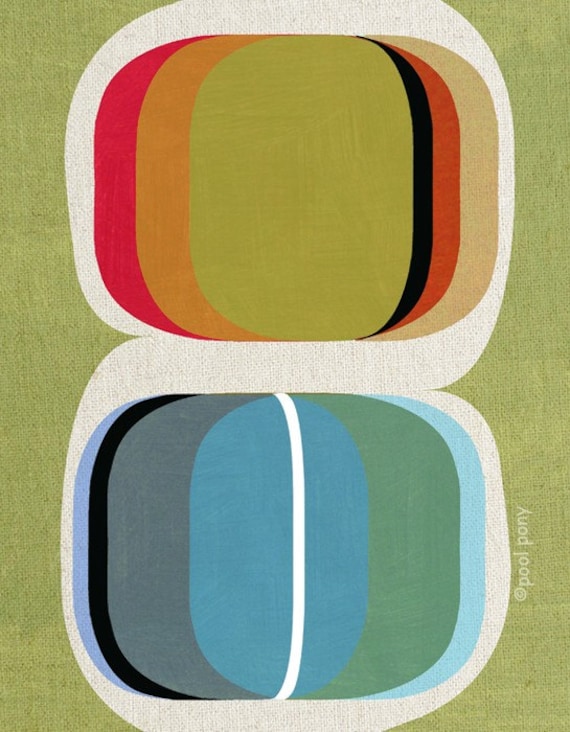 For me, the DIY crafts list I am collecting is kind of depressing. There are all these great ideas out there being created by people with much more crafting talent (and inclination and time) than I. However, if I could sew and if I had any idea how to make things like this, I would embark on this DIY project of gorgeous floor pillows. I love how tailored and tidy these look. Can't you imagine them in an Orla pattern?
And one more DIY project I will only fantasize about getting to, from HowAboutOrange, Catherine Holm votive holders. Very lovely, very creative and very much affordable. Read more about these designs here.
And just to prove I am not completely enamoured with everything mid-century, I have to introduce you to Mid-Century Menu, a blog devoted to the culinary trends of that time, including as you see below Rock Cornish Hens with Chip (yes, potato chip) Stuffing.  Yum. (No wonder Julia Child went to France to find good food!)
Filed under:
Art
,
Decor
,
DIY
,
Products
,
Uncategorized
,
Weekend Show and Tell
Tagged:
architectural pottery
,
Brandy O'Briant
,
catherineholm
,
DIY
,
floor pillows
,
howaboutorange
,
mid-century modern
,
mid-century modern home blog
,
remodelista