Weekend Show and Tell
Editorial Rating:

Average Rating:

(

0 votes

)
by

Brandy
—
last modified
Feb 26, 2012
We all know how much I love easy DIY (because we all know just how lazy I actually am).  Easy or not, I love this DIY via A Merry Mishap…DIY painted porcelain.  Go get yourself a porcelain pen and pull out those plain white dishes and get to work. I am on the search for [...]
---
We all know how much I love easy DIY (because we all know just how lazy I actually am).  Easy or not, I love this DIY via A Merry Mishap…DIY painted porcelain.  Go get yourself a porcelain pen and pull out those plain white dishes and get to work.
I am on the search for the perfect duvet cover.  I know that I want some kind of gray.  I also know that despite the fact that I truly want a solid cover, it's completely unrealistic given the multiple children and dogs that find their way onto and into our bed.  I really want my room to look simple and sleek like something in a W Hotel.  Alas, that's not going to happen.  And given my propensity for extreme swings, the other option is vibrant and fun and mid-century-esque Marimekko, which we all know I love.  This gray and yellow cover from Crate and Barrel is on sale now and tempting me greatly.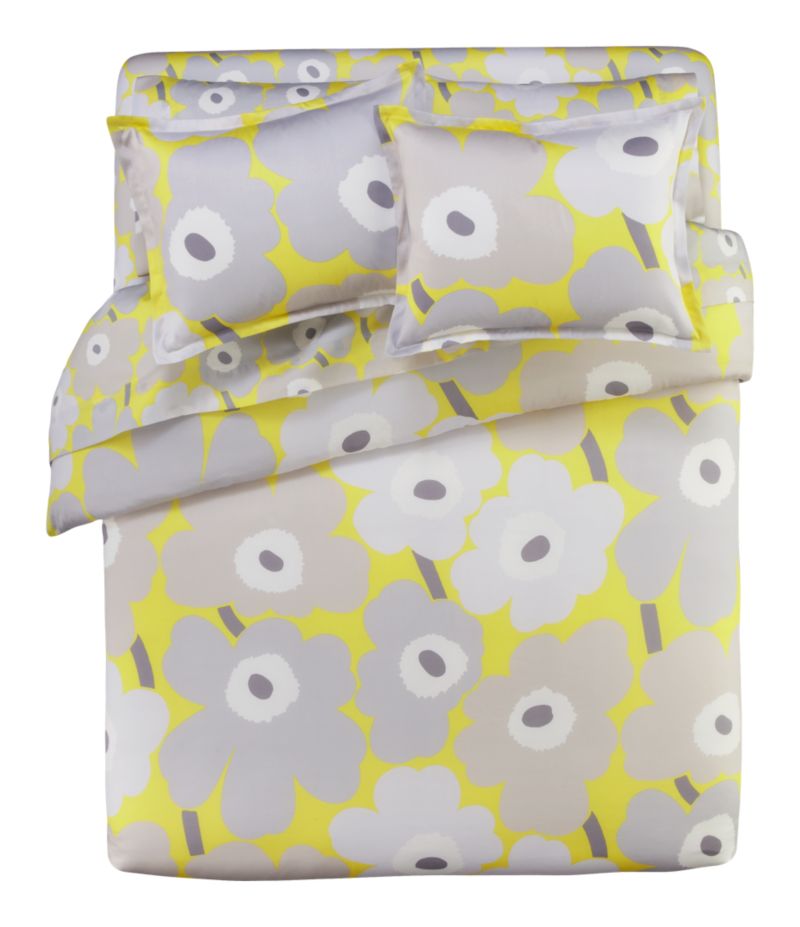 Via Pursuitist, a unique and gorgeous line of furniture from LAMP Living.  My favorite pieces are in the Hewitt Collection and feature a variety of gorgeous hardwoods with a bright lacquered interior. 
After yesterday's post on MCM artwork, I saw these beautifully psychedelic prints from Rafa Jenn (via Design Milk).   Limited edition giclee prints under $100, his riff on Warhol's Marilyn is divine…if unfortunately sold out.
One of the great things about blogging is the community that surrounds you.  One of my favorite blogs right now is
Mid2Mod
.  The
Mid2Mod store
 is in Dallas, Texas and has some of the best and most reasonable MCM furniture I have seen on-line.  Almost makes me wish I still lived in Texas.  I hope they get a shipping mechanism in place for the large goods (they currently will not ship them) because I really want some of their pieces (and am clearly too lazy to figure out shipping for myself.  Notice a theme here?).  Especially this six-foot long surfboard coffee table.  Stop by their store if you are in the Dallas area.  Hang ten, everyone.