Matte Stephens Print Giveaway
Editorial Rating:

Average Rating:

(

0 votes

)
by

Brandy
—
last modified
Oct 21, 2011
I am grateful to a friend for sharing this artwork with me via 'Happiness Is…' and I think my Seattleite friends and MCM crazies in other cities like Manhattan, Chicago (sigh, have we talked about how much I love Chicago?) London and many others … Continue reading →
---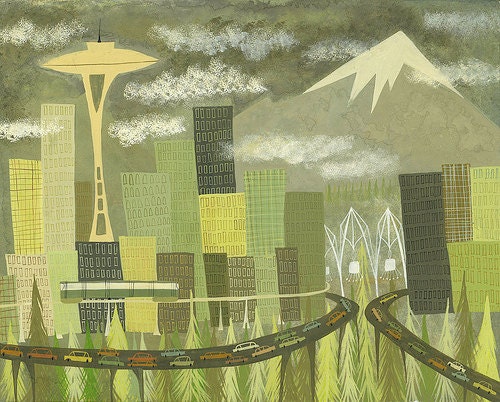 I am grateful to a friend for sharing this artwork with me via 'Happiness Is…' and I think my Seattleite friends and MCM crazies in other cities like Manhattan, Chicago (sigh, have we talked about how much I love Chicago?) London and many others will love it.  Aren't these gorgeous? I love his tongue-in-cheek sense of humor. (Check out Charles Eames as a Log.) And with the largest (16×20) and most expensive being only $85, this is wonderful affordable MCM art.
Matte's paintings are done in gouache, which is water soluble like watercolors but opaque rather than transparent. It provides a more vibrant tone than watercolor and gives the painting a velvety texture. The prints he is selling are all limited edition and are signed, numbered and titled.
As you may or may not know, I won a Parvez Taj print yesterday from Grassrootsmodern.  And since I believe that what comes around goes around, I will giveaway a Matte Stephen's limited edition 13×19 print of your choice if you 'Like' the MCML Facebook page and tell me which is your favorite and why on that page's Matte Stephen's Giveaway post.  I will announce the winner via this blog on 10/31 for a Happy Halloween.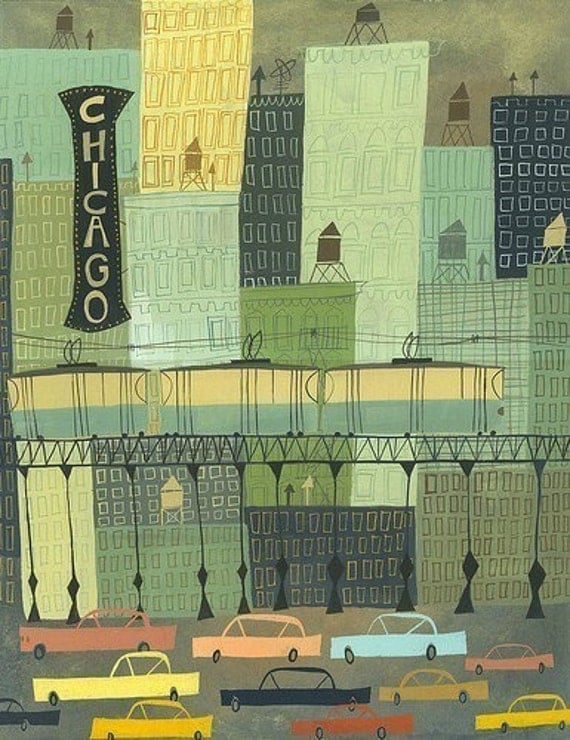 New York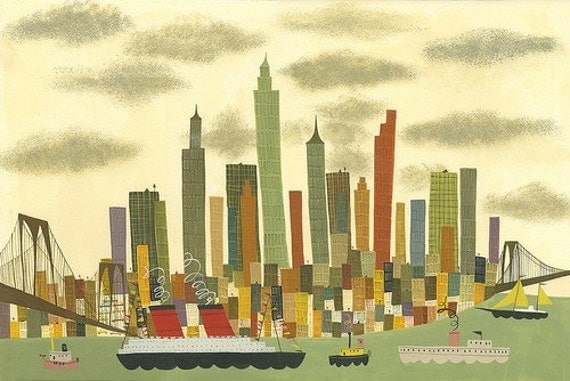 Sydney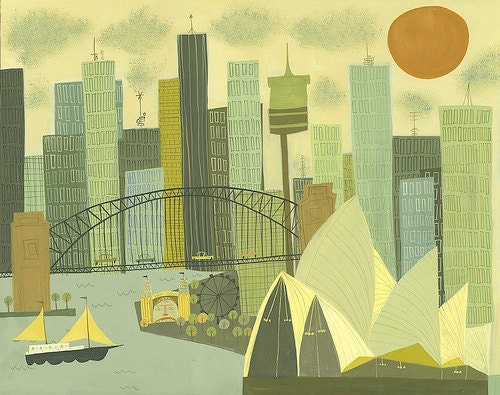 Boston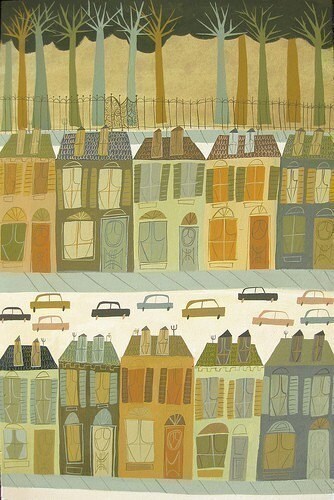 London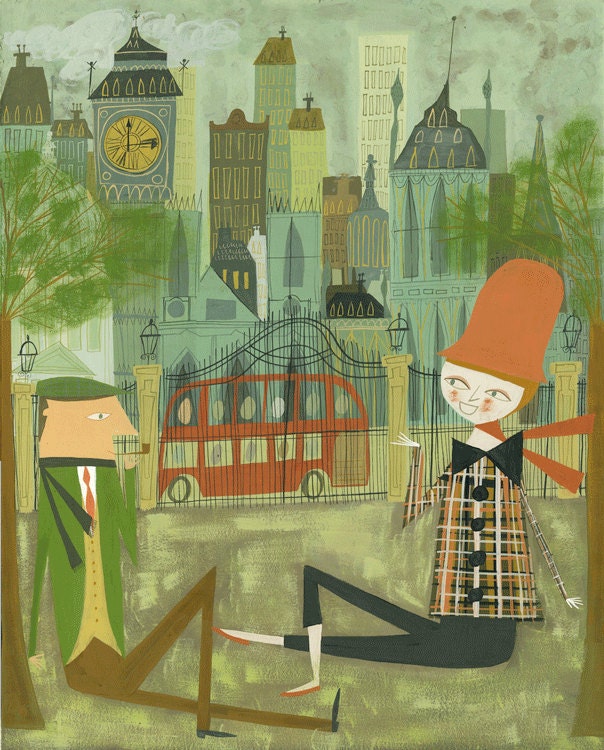 San Francisco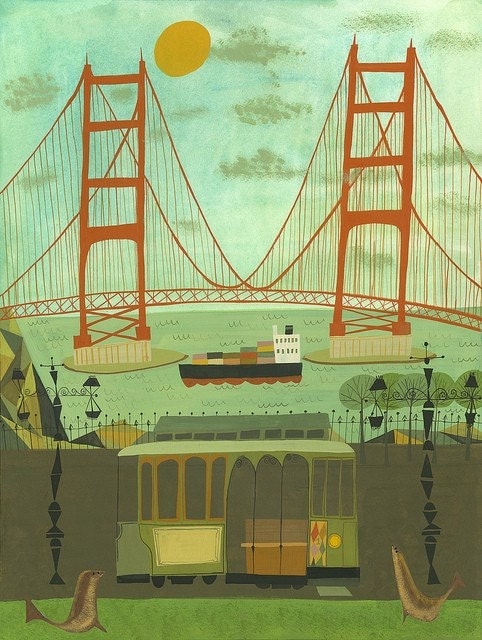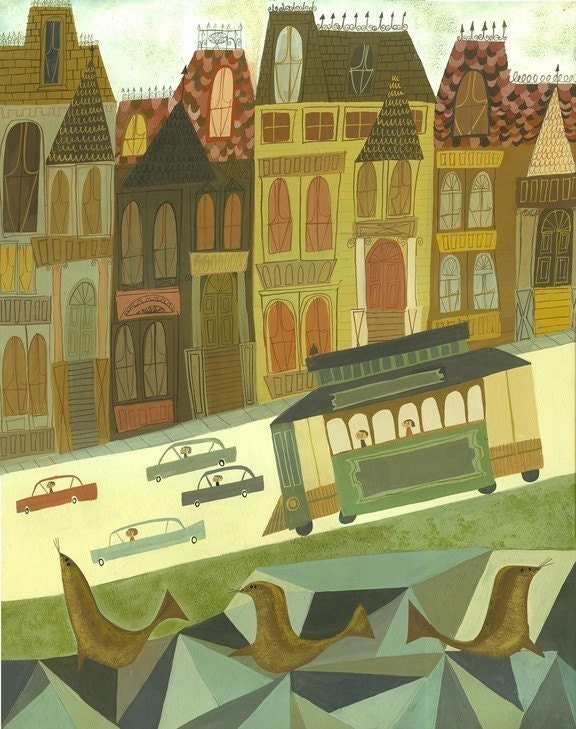 Filed under:
Art
,
Blogs
,
Decor
Tagged:
Happiness Is...
,
Matte Stephens
,
MCML
,
Mercer Island
,
mid-century modern
,
mid-century modern blog
,
mid-century modern home blog