0751 RS House - Photography of the finished house.
by Suresh V
—

last modified

Jan 04, 2012 02:29 AM
Editorial Rating:

Average Rating:

(

0 votes

)
by

lavardera (noreply@blogger.com)
—
last modified
Jul 22, 2011
---
We long ago promised fresh pictures of this house when spring came and the trees leafed out. Well the trees did their part, and we did return to take more photos towards the end of June.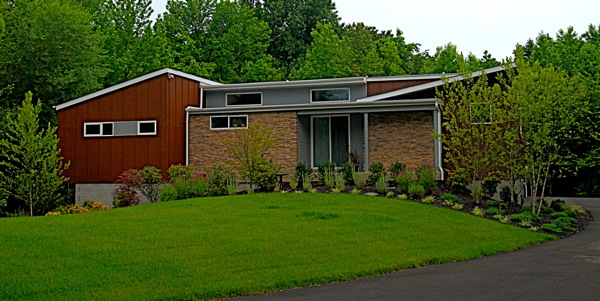 I was joined by my friend, photographer Glenn Hudson. Glenn is an amazing nature photographer and portrait shooter, but he was keen to shoot the house. Unlike most staged architectural photographs you'll find his shots of the house have a natural feeling - not a propped and dressed magazine shot. We like this. Houses are for real life, not for magazine shots. So enjoy these, and enjoy more of Glenn's photography on his flickr site.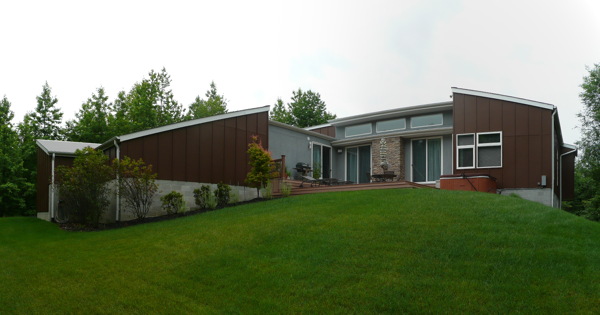 The sky was overcast that day, but it actually made for an even north light on all sides of the house. Good for seeing what the house looks like, if not for a dramatic shot of the sky. After the link below you'll find more photos from our visit in June 2011.
Get the flash player here: http://www.adobe.com/flashplayer
These are Glenn's shots above.
Get the flash player here: http://www.adobe.com/flashplayer
And here the shots I took on the same day. You'll find the house plans for the two story version of this design here in our catalog.