21st Century Interior Design: Digital DIY Design Kits
Editorial Rating:

Average Rating:

(

0 votes

)
by

Guest Blogger
—
last modified
Aug 13, 2011
We have all been there; wanting to revamp a space, but not exactly sure where to start. The obvious route would be to hire an interior designer, but that isn't always the best option for everyone. If you are one of those people who wants to breathe life into a — Continue reading …
---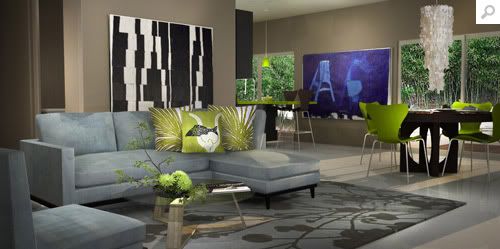 We have all been there; wanting to revamp a space, but not exactly sure where to start. The obvious route would be to hire an interior designer, but that isn't always the best option for everyone. If you are one of those people who wants to breathe life into a space without necessarily hiring an interior designer, then a digital DIY interior design kit may be the right choice for you.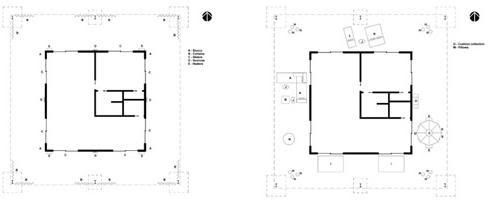 Digital DIY interior design kits allow users the same perks as an interior designer, with the convenience of the DIY concept. Here are five reasons the DIY option may be best for you.
Having the work done for you: There is something to be said for having the work done for you, admit it, we all like it. Online design forums provide a complete destination-like interior design look without the hassle of piecing it together on your own; it's both simple and easy.
Eliminating interior designer fees: Not everyone can afford an interior designer. Digital design kits are a cheaper option with no surprises and no finagling that can sometimes arise with an interior designer.
On your own time: Online design kits can be completed on your time, giving you the flexibility to make it a one-weekend project or a leisurely DIY experience.
Having the full interior design experience:While you may not be working one-on-one with an interior designer, you still get a customized design kit option and the availability to ask the designer questions, ultimately getting a living space that exudes top design quality.
Click of the button convenience: We all love the convenience the Web has provided us with. So why not blend this convenience with your home revamp. Online interior design forums give you the luxury of interior design décor paired with the convenience of an at-home, online service.

If you think the digital DIY interior design kit is your calling, see the work of Hally Thacher, president of House Port, Inc. Thacher addressed the interior design dilemma head-on by creating the PopUP House Design Kits. Learn more about the Design Kits and and this new trend in DIY interior design.
This post comes courtesy of our "make a guest post" page. Got a great lead, product find or idea? Share yours and it could make it on the 2Modern blog!