Bench #4 from series #2 by Nico Yektai
Editorial Rating:

Average Rating:

(

0 votes

)
by

Guest Blogger
—
last modified
Jan 29, 2012
Bench #4 from bench series #2 is a dynamic composition in the sculptural style of New York designer/maker Nico Yektai. This modern one-of-a-kind bench is presented in sapele and cast concrete- 30″H x 117″W x 24″D.  Yektai is known for his structural approach to composition and quest for originality. Each — Continue reading …
---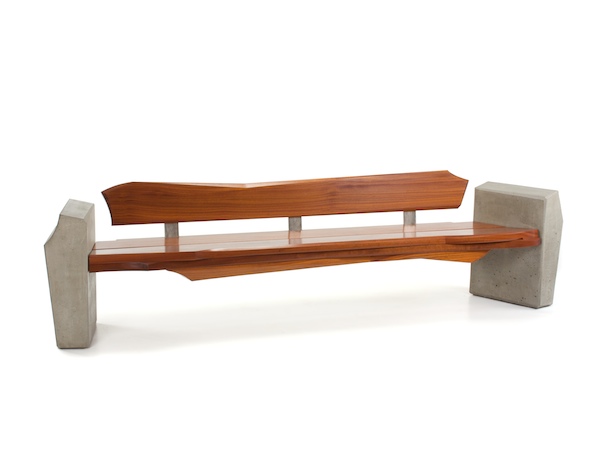 Bench #4 from bench series #2 is a dynamic composition in the sculptural style of New York designer/maker Nico Yektai. This
modern one-of-a-kind bench
is presented in sapele and cast concrete- 30″H x 117″W x 24″D.  Yektai is known for his structural approach to composition and quest for originality. Each component in a piece takes on its own identity as it gets pushed and shifted from its expected position. The result is a system in which the artist is actively composing while the piece is evolving. Yektai's approach to furniture has been informed by his studies in art history and by his father who is an Abstract Expressionist Painter from the New York School.
Bench #4 relies on the two massive cast concrete legs to set up the gestural stance of the composition. The energy that comes from being almost symmetrical continues to ripple thought the rest of the composition. The seat and the back are perfect examples of the subtle, balanced, movement. At a glance everything is in balance, but once you notice a detail you get sucked in. Yektai has composed every inch of the piece and there is layer upon layer of detail.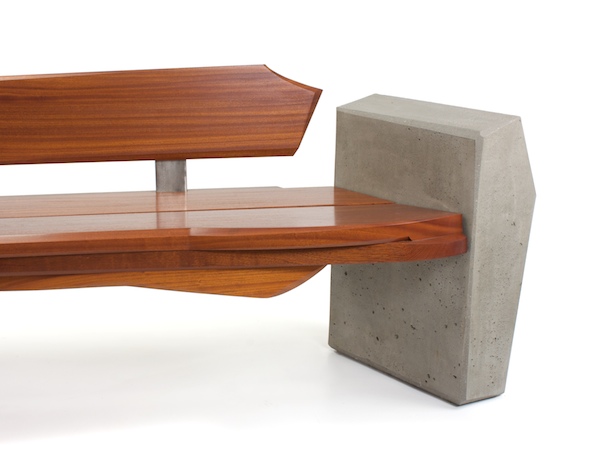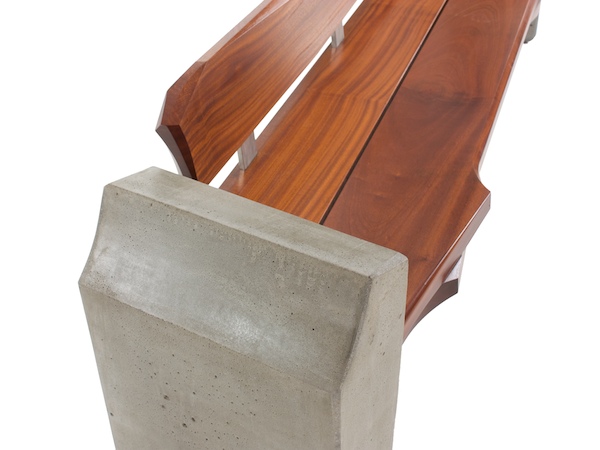 The benches from series #2 are capable of indoor or outdoor use.  Bench #4 is no exception.  The benches 10′ length allows it to stand out in any environment.  The sapele wood of the bench will require minimal annual maintenance in an environment like this.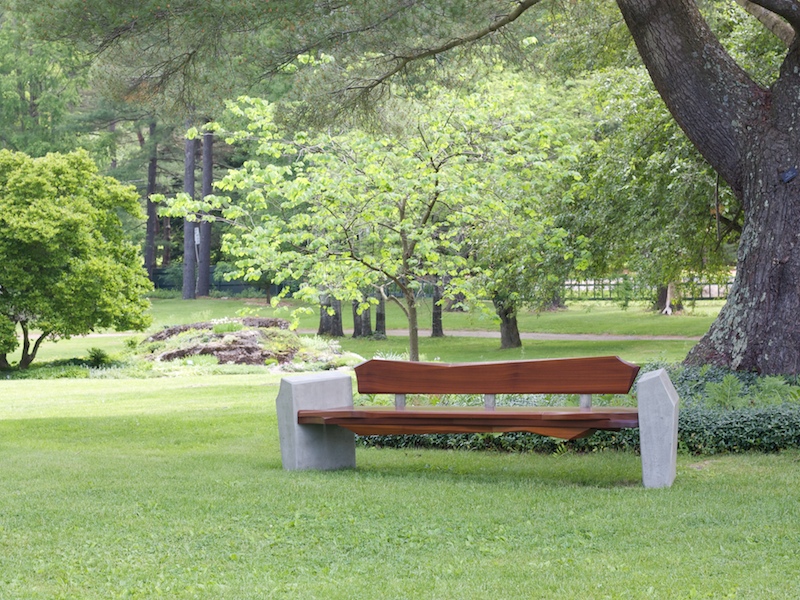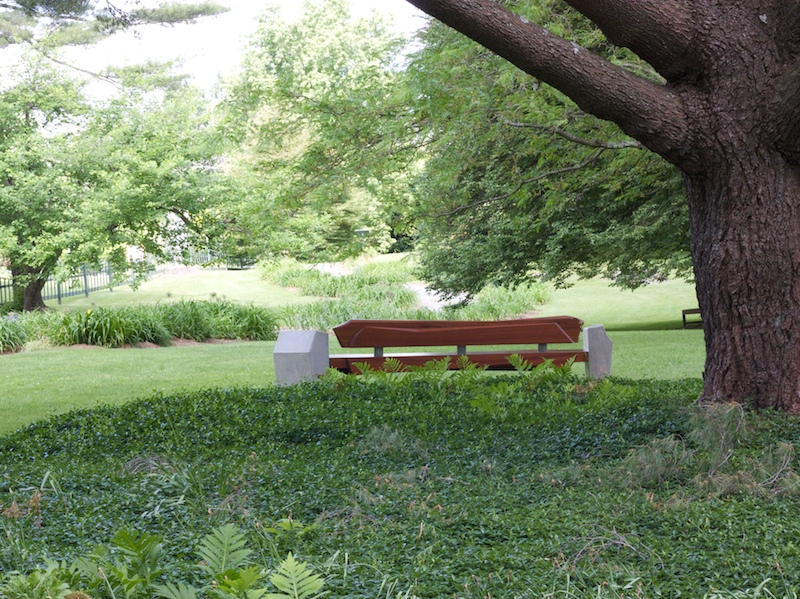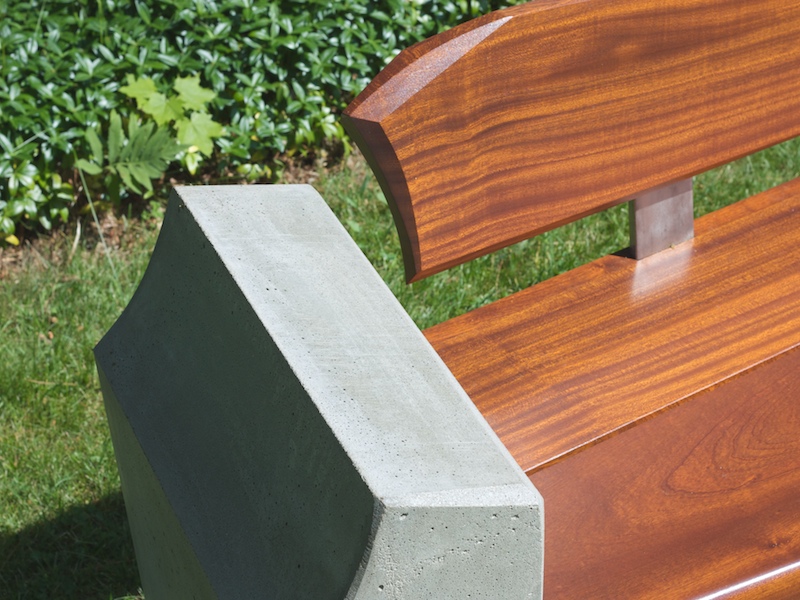 This post comes courtesy of our "make a guest post" page. Got a great lead, product find or idea? Share yours and it could make it on the 2Modern blog!