Inception Chair by Vivian Chiu
Editorial Rating:

Average Rating:

(

0 votes

)
by

Jaime
—
last modified
Aug 16, 2011
I missed this Inception Chair by Vivian Chiu because it was being exhibited in Noho during ICFF. It was a big regret of mine being unable to get to Noho to check out the great installations. The Inception Chair is a chair within a chair within a chair, and so on until no more chairs [...]
---
I missed this Inception Chair by Vivian Chiu because it was being exhibited in Noho during ICFF. It was a big regret of mine being unable to get to Noho to check out the great installations.
The Inception Chair is a chair within a chair within a chair, and so on until no more chairs will fit inside. Each chair has hand-cut grooves that notch inside each other, securely connecting them together but making it easy to disassemble.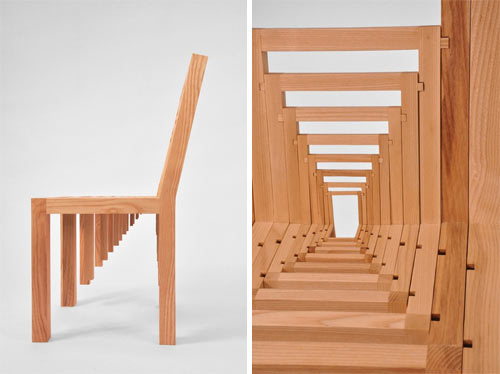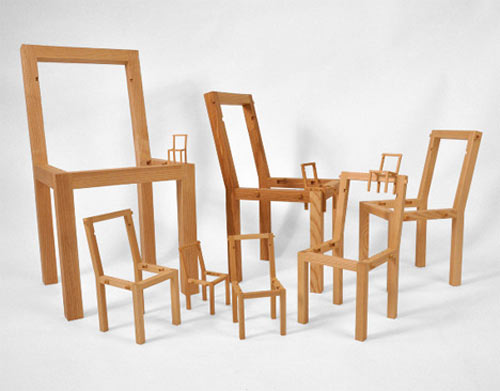 [via MoCo Loco]
---
Share This:
Twitter
|
Facebook
| Discover more great design by following Design Milk on
Twitter
and
Facebook
.
---
© 2011
Design Milk
| Posted by Jaime in
Home Furnishings
|
Permalink
|
No comments