Shed by Fry&Fry for Liqui
Editorial Rating:

Average Rating:

(

0 votes

)
by

Jaime
—
last modified
May 25, 2011
The Shed series by Fry&Fry for Liqui is inspired by the humble garden shed where so many things have been created, from small DIY pieces of furniture to championship-winning race cars. The first piece in the series — a sideboard — is named Cyril after a close family member that could never have enough places [...]
---
The Shed series by Fry&Fry for Liqui is inspired by the humble garden shed where so many things have been created, from small DIY pieces of furniture to championship-winning race cars. The first piece in the series — a sideboard — is named Cyril after a close family member that could never have enough places to store their many collectables.
The doors are hinged from the side of the Cabinet, which adds an unusual feature to the piece. The lacquer finish on the doors creates a beautiful contrast between them and the dark walnut. The white Hasp and staple adds that element of humor that Liqui is becoming known for. The designers plan to add other pieces to the collection including perhaps a highboy and smaller storage pieces.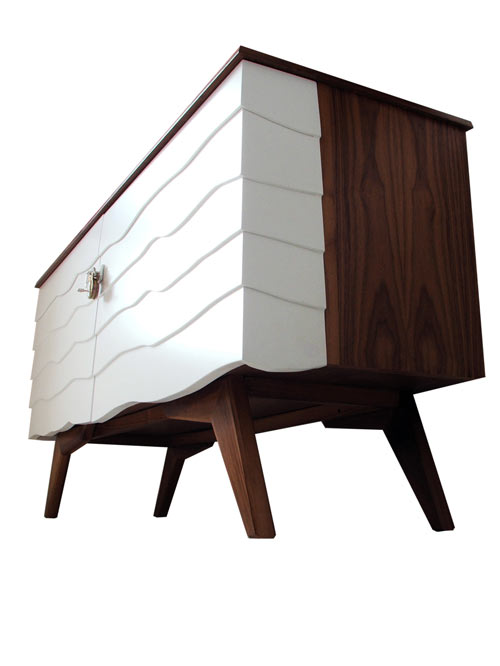 ---
Share This:
Twitter
|
Facebook
| Discover more great design by following Design Milk on
Twitter
and
Facebook
.
---
© 2011
Design Milk
| Posted by Jaime in
Home Furnishings
|
Permalink
|
No comments