Plat House influence in Arkansas - amazing!
Editorial Rating:

Average Rating:

(

0 votes

)
by

lavardera (noreply@blogger.com)
—
last modified
Jul 12, 2013
---
The Arkansas contractor who built the second Plat House in Arkansas has built a spec house that is modern and clearly influenced by his work on the Plat House! It is currently for sale now.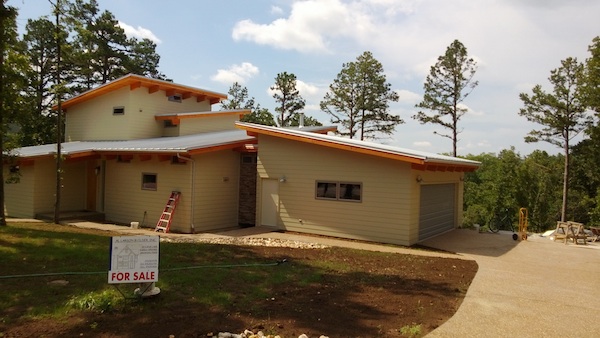 Well, I have to hand it to him after all - if I did not know the influence, it would just seem a contemporary house. Look what has happened here: Its likely this house would have never been built in this style if he did not know of the first Arkansas Plat House and had built the second one. This is exactly the kind of influence we wanted to create with the house plans. This is how tastes are influenced. I take it as a victory!