Greg Minah
Editorial Rating:

Average Rating:

(

0 votes

)
by

Caroline
—
last modified
Nov 07, 2011
Baltimore, Maryland's Greg Minah is an abstract painter who has created his own unique process of painting. He pours thinned out acrylic paint on a flat canvas and then spins and tilts the canvas to manipulate the flow of the paint. He adds layer upon layer in this same manner and often times removes the [...]
---
Baltimore, Maryland's Greg Minah is an abstract painter who has created his own unique process of painting. He pours thinned out acrylic paint on a flat canvas and then spins and tilts the canvas to manipulate the flow of the paint. He adds layer upon layer in this same manner and often times removes the layer partially with pressurized water, usually leaving an outline behind. Each layer is a series of decisions as to what color to add next, where to pour it and how to guide the paint. The controlled chaos of the many layers of looped colors, shapes and lines make these paintings intriguing.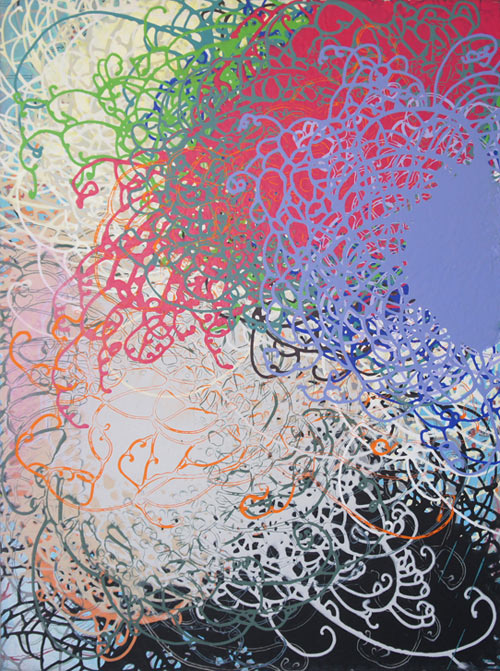 Watch Greg's painting process in this YouTube video.
---
Share This:
Twitter
|
Facebook
| Discover more great design by following Design Milk on
Twitter
and
Facebook
.
---
© 2011
Design Milk
| Posted by Caroline in
Art
|
Permalink
|
No comments