Rumi Armchair from Karre Design
Editorial Rating:

Average Rating:

(

3 votes

)
by

Jaime
—
last modified
Oct 27, 2011
Istanbul-based design studio Karre Design's most recent release is the Rumi Armchair, designed by Turkish sculptor and designer Sadi Ozis in 1964. Forgotten for almost 50 years, the chair is now given a second life thanks to Karre. Inspired from Sufi dervishes of the Mevlevi order also known as whirling dervishes, the Rumi chair's name [...]
---
Istanbul-based design studio Karre Design's most recent release is the Rumi Armchair, designed by Turkish sculptor and designer Sadi Ozis in 1964. Forgotten for almost 50 years, the chair is now given a second life thanks to Karre.
Inspired from Sufi dervishes of the Mevlevi order also known as whirling dervishes, the Rumi chair's name comes from the Sufi mystic Mevlana Celaleddin Rumi whose teachings have become the base of the order. Rumi's peaceful and tolerant teachings embrace everyone, no matter from what religion, race or nation they are, as the form of this armchair symbolizes. The Rumi armchair has stainless or painted legs and can be upholstered in different materials including leather.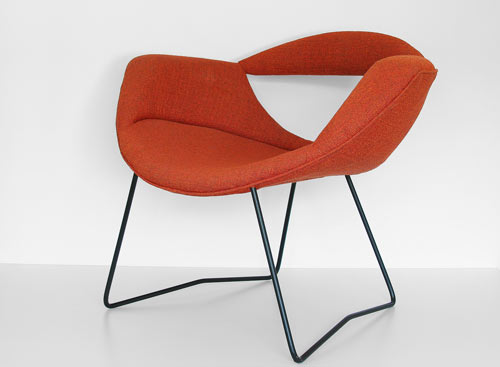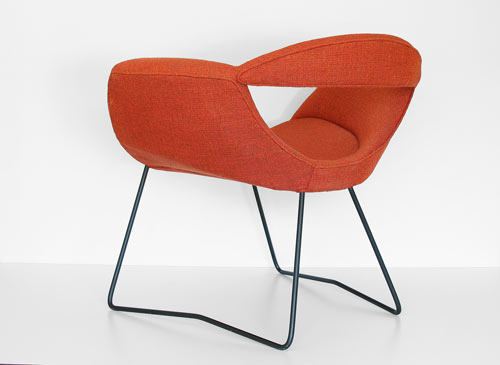 ---
Share This:
Twitter
|
Facebook
| Discover more great design by following Design Milk on
Twitter
and
Facebook
.
---
© 2011
Design Milk
| Posted by Jaime in
Home Furnishings
|
Permalink
|
No comments