Designer Desktops: November 2011
Editorial Rating:

Average Rating:

(

0 votes

)
by

Jaime
—
last modified
Nov 01, 2011
This month's Designer Desktop comes from Henry Madsen of Helmetgirl illustration and design. Henry explains, "Pieces of art, for me, are windows into a parallel world of beauty, magic, abstraction and inspiration. So I often find that if I allow myself to observe a piece of art — be it in a gallery, on the [...]
---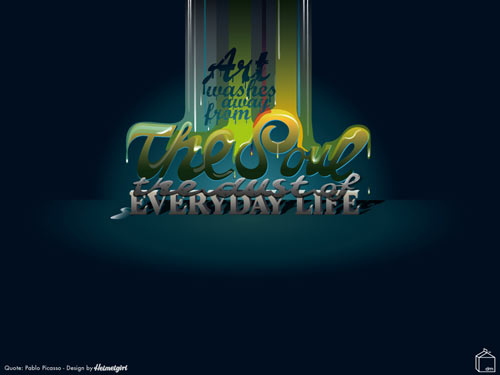 This month's Designer Desktop comes from Henry Madsen of Helmetgirl illustration and design. Henry explains, "Pieces of art, for me, are windows into a parallel world of beauty, magic, abstraction and inspiration. So I often find that if I allow myself to observe a piece of art — be it in a gallery, on the street or just a natural work of beauty — a little bit of that other world will spill over and brighten up my day."
View and download past Designer Desktops here.
If you are interested in being involved in our Designer Desktop project, please email us at info@design-milk.com with more info about your design/art skillz.
---
Share This:
Twitter
|
Facebook
| Discover more great design by following Design Milk on
Twitter
and
Facebook
.
---
© 2011
Design Milk
| Posted by Jaime in
Art
,
Style & Fashion
,
Technology
|
Permalink
|
No comments