HOLIDAY
Editorial Rating:

Average Rating:

(

0 votes

)
by

THE BRICK HOUSE
—
last modified
Dec 22, 2011
Blah blah…been super busy. Blah blah awesome projects…blah blah…I can't wait to share. Blah blah…been neglecting the house. Blah blah…traveling and stuff. Blah blah…hey look, some more dog photos. Blah. I'm a bit of a brooding black cloud of awful during this, the merriest of all seasons, so these two fur beasts playing with some [...]
---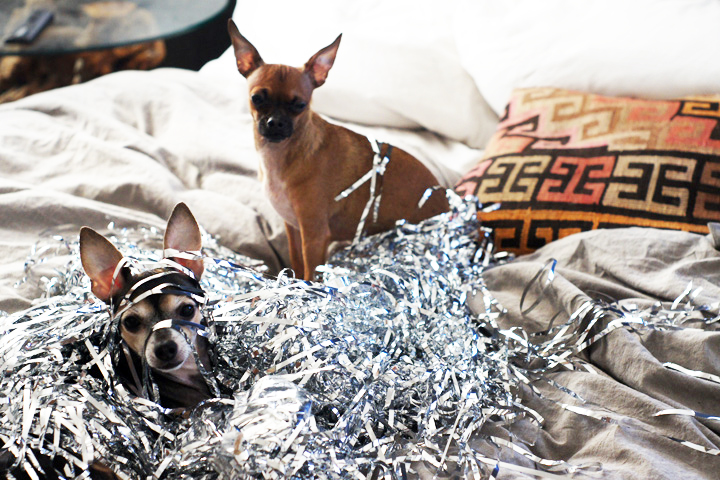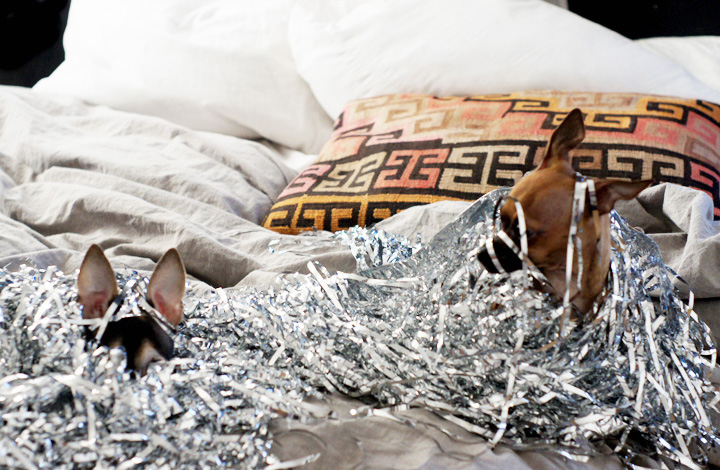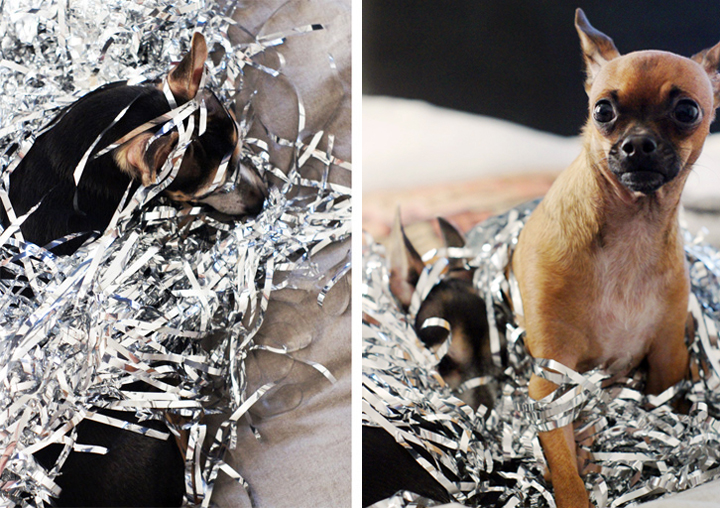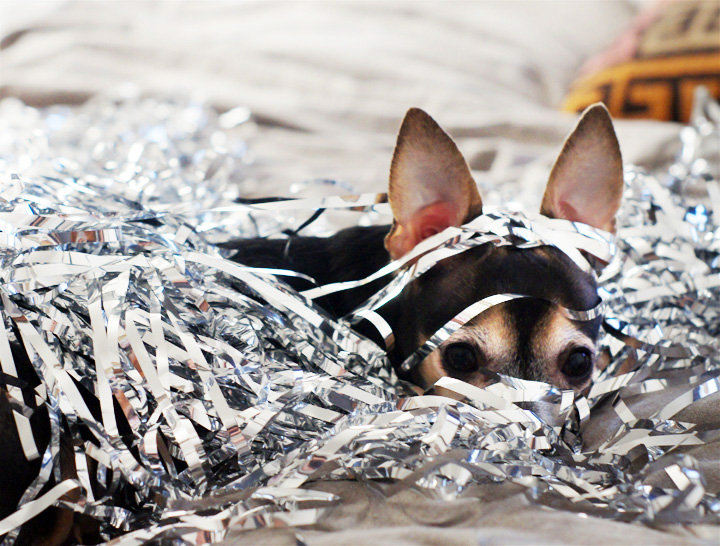 Blah blah…been super busy. Blah blah awesome projects…blah blah…I can't wait to share. Blah blah…been neglecting the house. Blah blah…traveling and stuff. Blah blah…hey look, some more dog photos. Blah.
I'm a bit of a brooding black cloud of awful during this, the merriest of all seasons, so these two fur beasts playing with some sparkly stuff is about as festive as things can get.
Bring on the spring!
Bring on the sun!
Burn the holiday music compilations!
Can we meet back here next year? I need to go and moodily sulk around nice people filled with joyous cheer and wonder.
Happy holidays or whatever!