HERE & THERE
Editorial Rating:

Average Rating:

(

0 votes

)
by

THE BRICK HOUSE
—
last modified
Sep 19, 2011
Not that I'm one to get all frothy over Target collabos, but perhaps the Missoni for Target stuff turned out to be kind of a meh? It seemed to be a lot of plastic and polyester and poor construction, but the black and white stuff was the best? Fo' sho. Giant shocker, Hemet isn't a [...]
---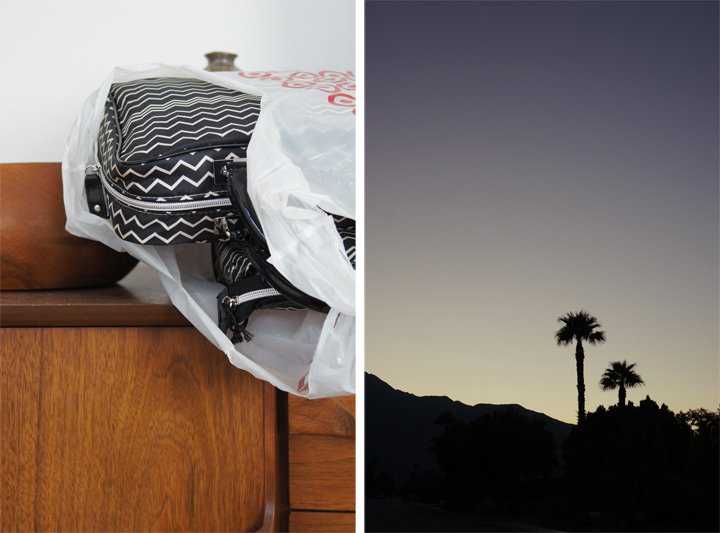 Not that I'm one to get all frothy over Target collabos, but perhaps the Missoni for Target stuff turned out to be kind of a meh? It seemed to be a lot of plastic and polyester and poor construction, but the black and white stuff was the best? Fo' sho.
Giant shocker, Hemet isn't a bustling hub of fashionistas and design fans. I know?! How is that possible with such a large retirement population and two super WalMarts? So, when I stopped by Target at a leisurely 2pm on launch day to pick up food for the dogs and garbage bags, 'cause shizz be glamorous around here, I took a gander at the Missoni pieces.
Pretty much ended up with a case of the underwhelmed mehs.
I did like this blanket thing – even though it was only sold online and sold out immediately – and did end up grabbing a few of the small black and white travel bags, since my luggage arsenal desperately needs actual bags to hold all the many fancy lady creams and powders I require.
The end.
Otherwise, on launch day the UPS guy wandered into the backyard to drop off a vintage Minolta Maxxum 35-70mm macro lens I recently won on the ebay for $30. Such a crazy day! TWO things happening? How do I keep it all together? Really. It's a miracle.
So, these are some meh pics wrought from quickly testing the new lens out. I think I'm feeling a bit of an underwhelmed meh over this lens as well.
My middle name is meh.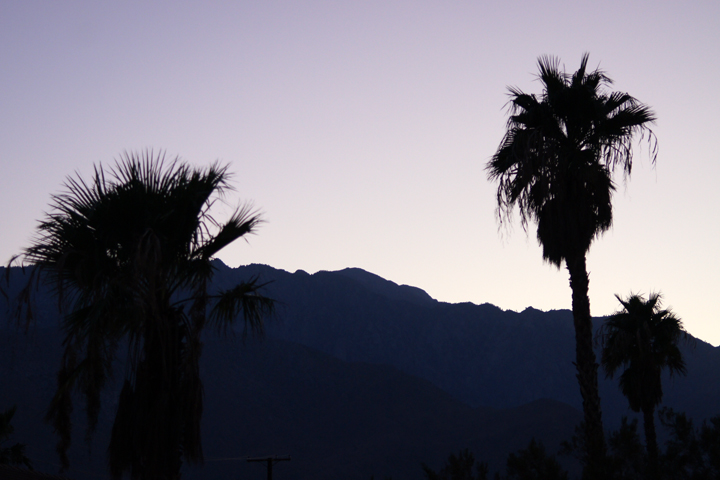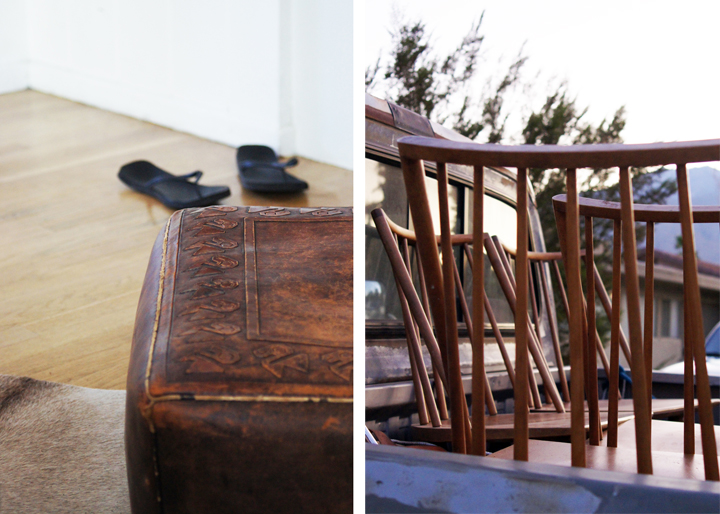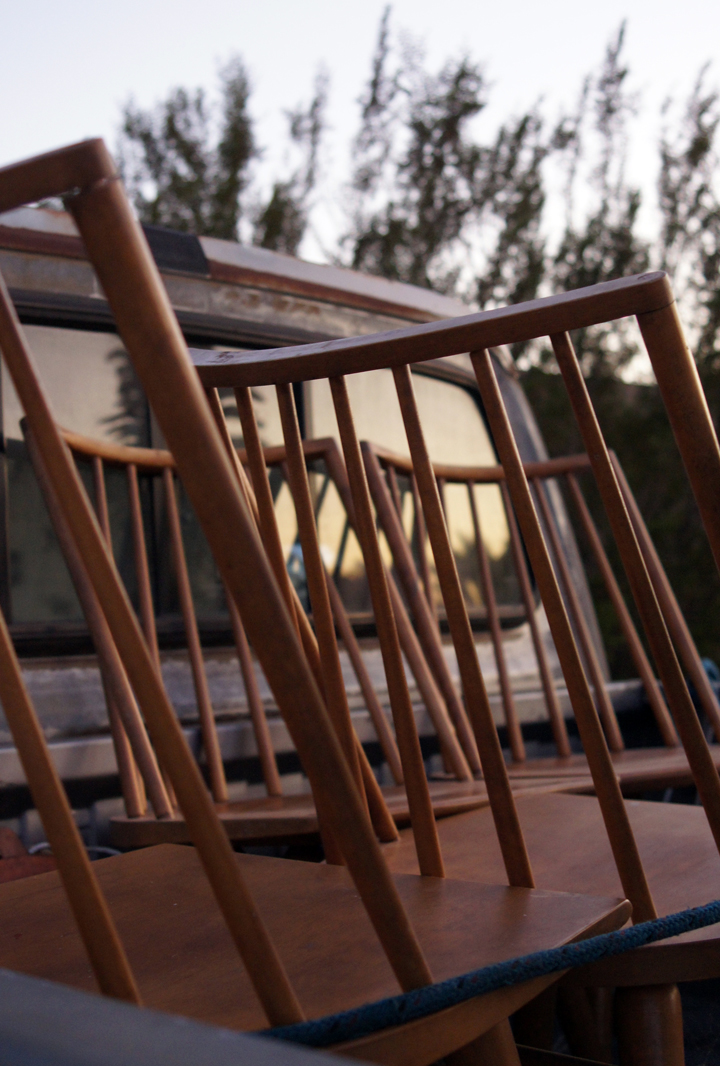 I don't feel so meh about a couple recent Craigslist acquisitions. In fact, I'm feeling pretty YEAH.
Headed out to Palm Springs in the late afternoon to pick up a few vintage bits off the 'ol CL and took advantage of the twilight lighting to push this new/old lens through a few more hoops.
And yup. Still meh.
But did I hear someone say Russel Wright for Conant Ball dining set? Mmmm-hmmmm. Grrrrrrl.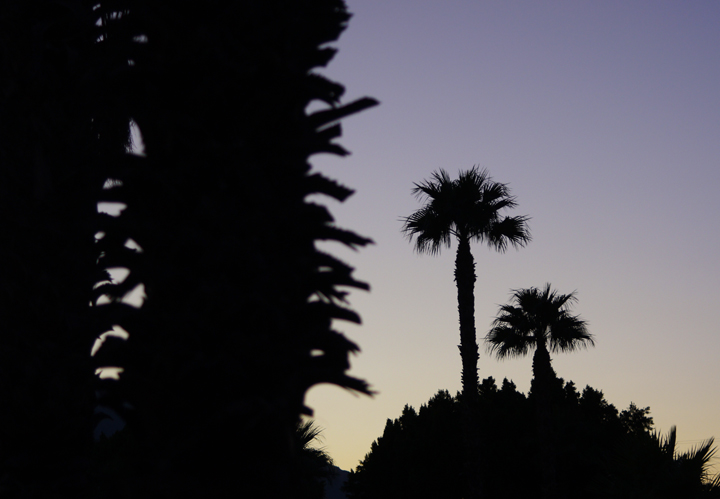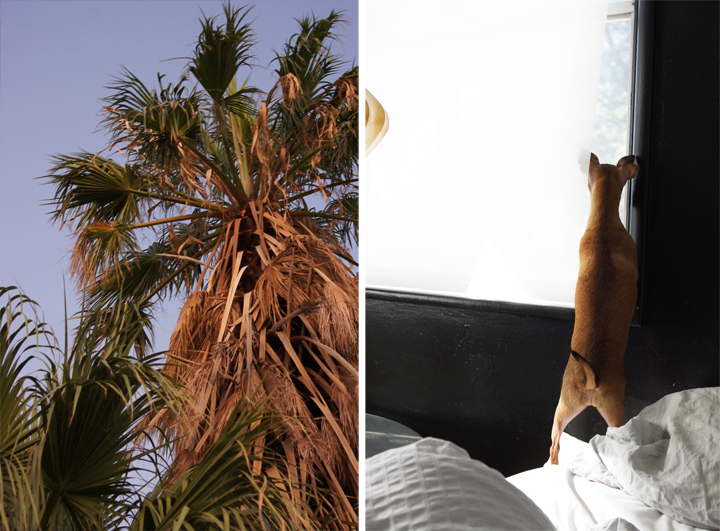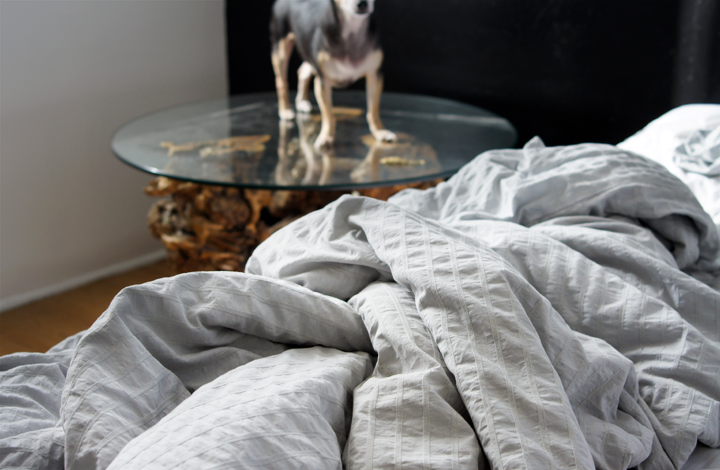 From the few pics shot around our dusty as all neglect house, I found that the macro function wasn't thrilling me. Also, the low light capabilities at F4 weren't fulfilling all those wild fantasies and unreasonable expectations I had built up inside my heart. Over this $30 lens? That would change my life? Madness.
It's a fine lens – not mind blowing – but maybe I need to put this thing through it's paces. Or maybe I'll keep buying more and more and more vintage lenses until that deep black hole inside of me is filled up with glittering glass.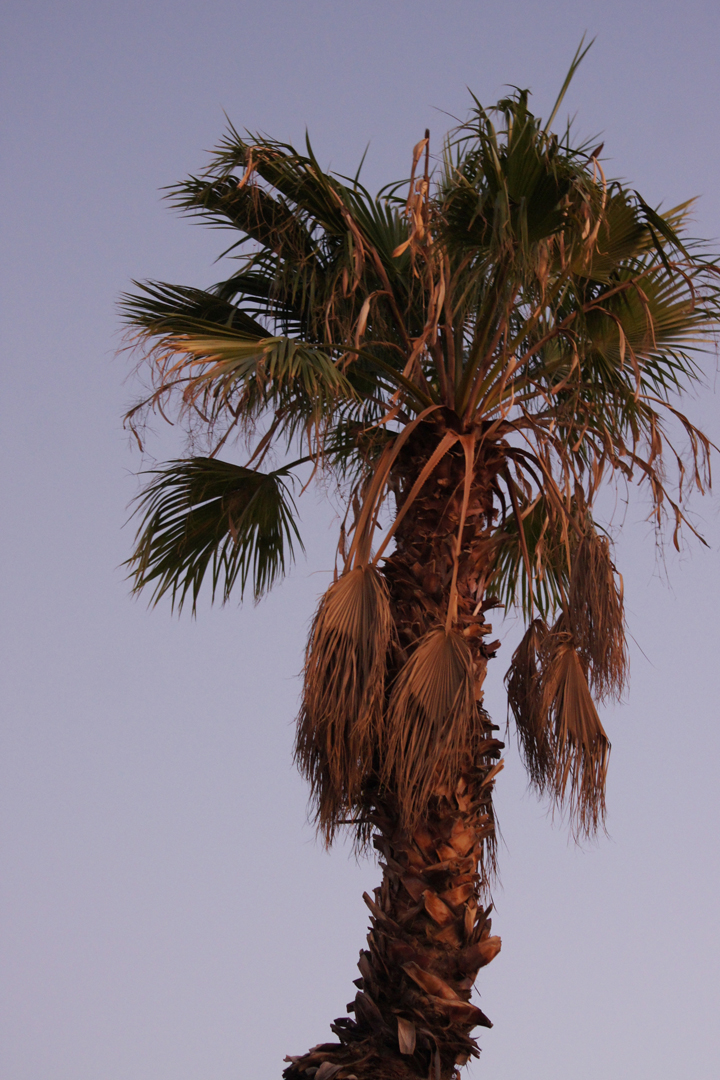 I bet the CL guy – who I got the Wright dining set from – didn't think I was a creepy insane person when I pulled out the giant SLR and wandered around the street to shoot pictures of the darkening sky…you know…instead of pulling out of his driveway and going home.
Because it's never terrifying when a stranger from CL wanders around in front of your house with a big camera snapping a bunch of pictures after that always awkward transaction had supposedly ended.
No one would be freaked out by that. Come on.
Oh. I'm a creep.
Great.