DESIGNING | NEW NURSERY PROJECT
Editorial Rating:

Average Rating:

(

0 votes

)
by

THE BRICK HOUSE
—
last modified
Jun 17, 2013
I recently got to team back up with The Animal Print Shop to design a bright and cozy nursery for photographers Max and Margaux Wanger and their adorably spunky new baby boy Dash. This marks the second addition to The Animal Print Nursery Project (previous nursery is right over here) and was inspired by this [...]
---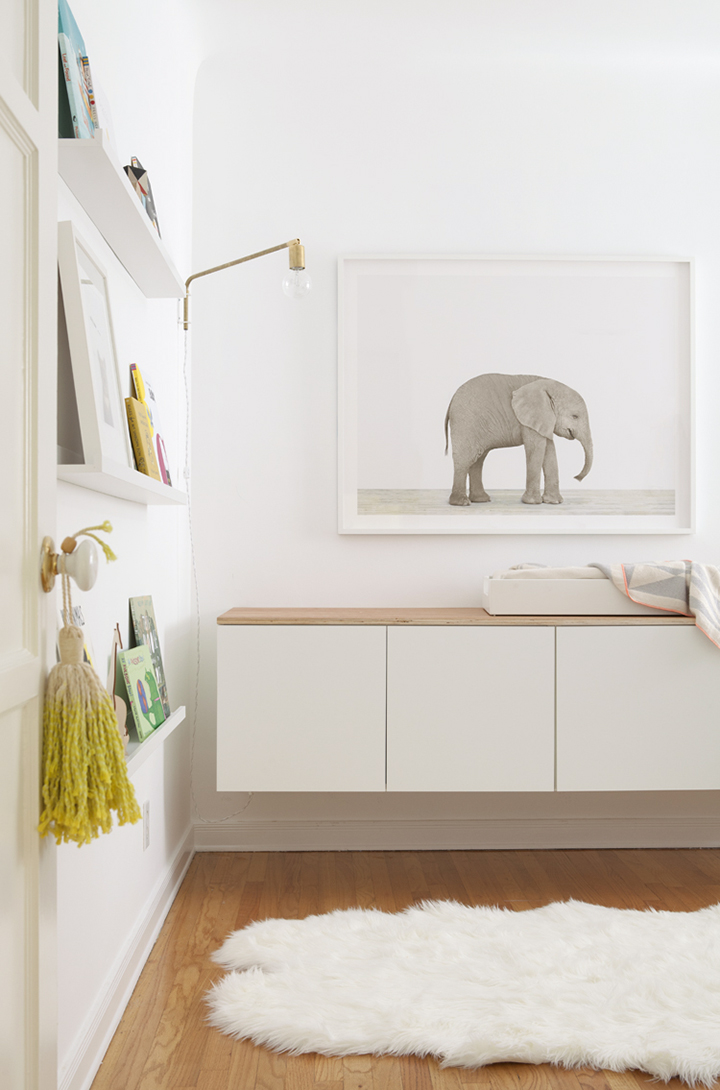 I recently got to team back up with The Animal Print Shop to design a bright and cozy nursery for photographers Max and Margaux Wanger and their adorably spunky new baby boy Dash. This marks the second addition to The Animal Print Nursery Project (previous nursery is right over here) and was inspired by this equally spunky and newly released Baby Elephant print as well as the Wanger's modern style and charming vintage Los Angeles home.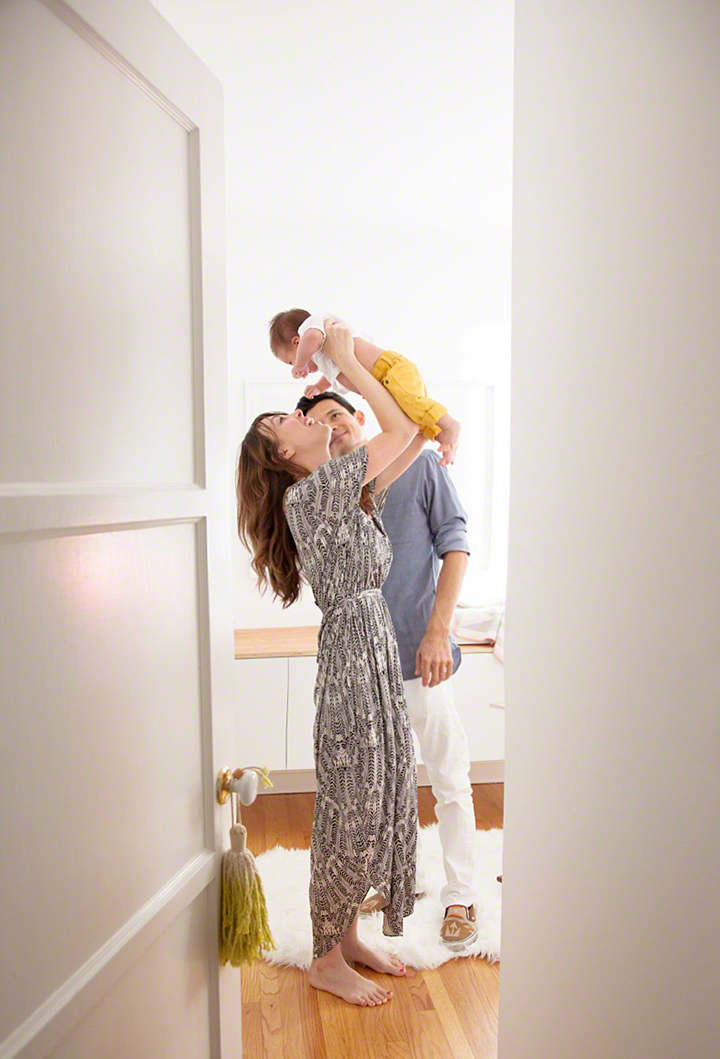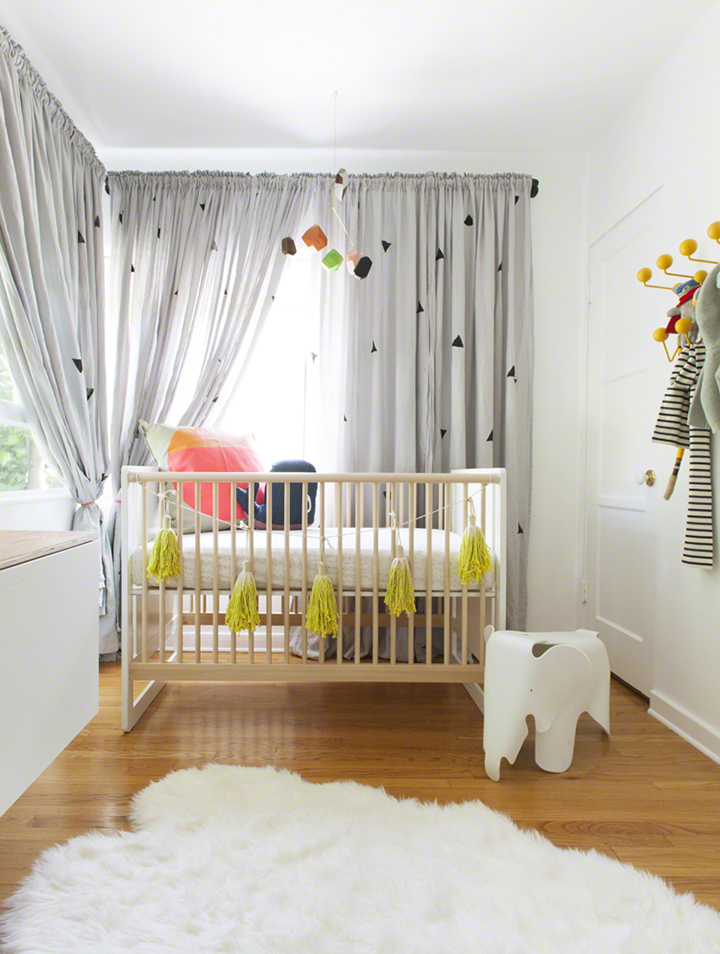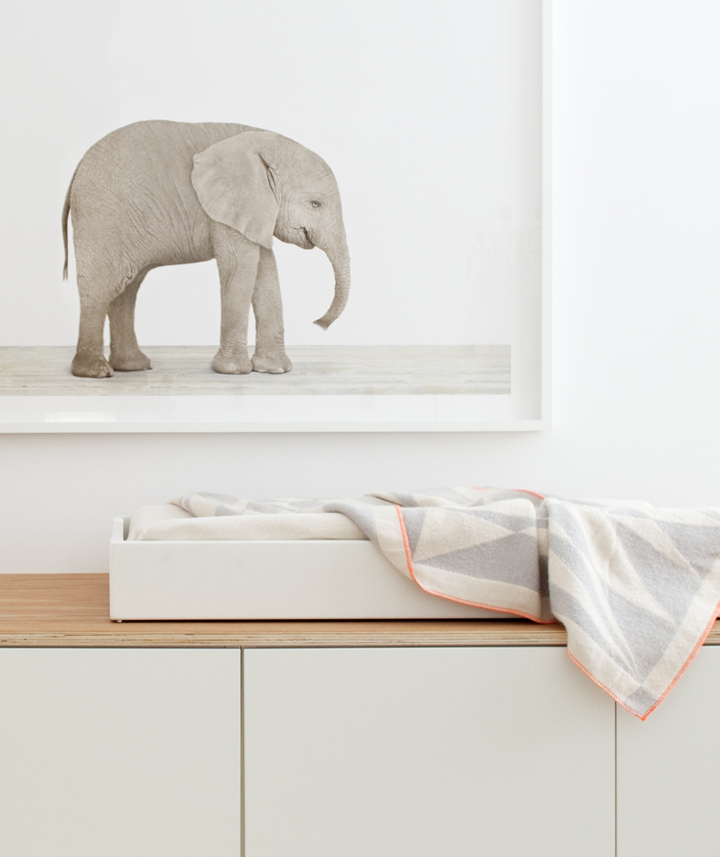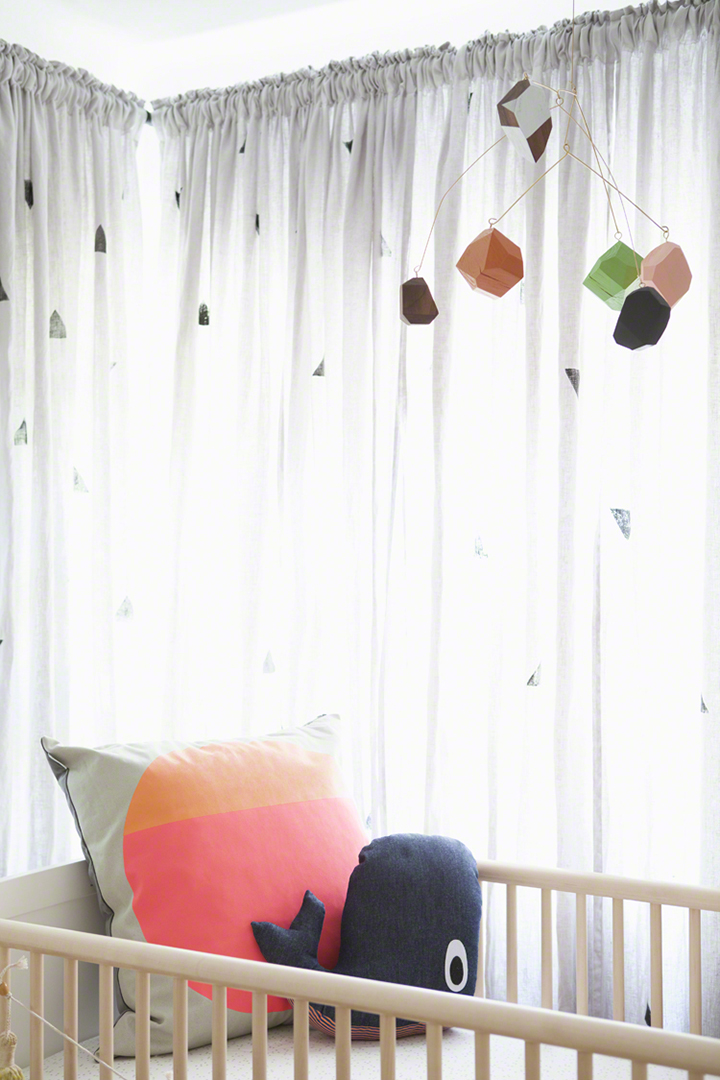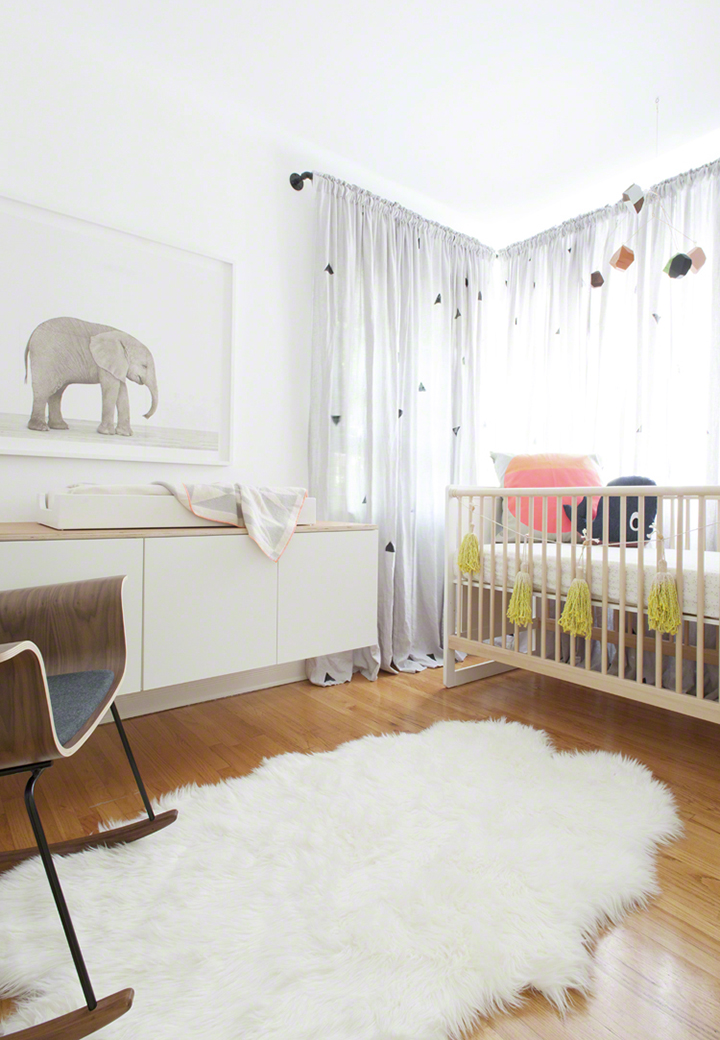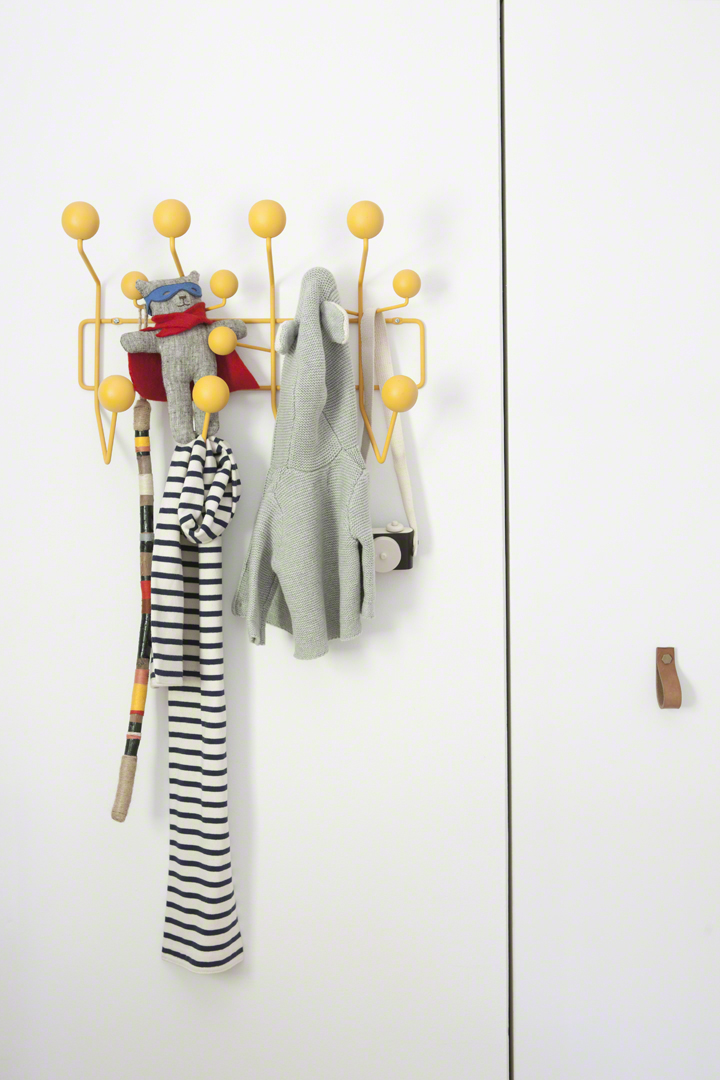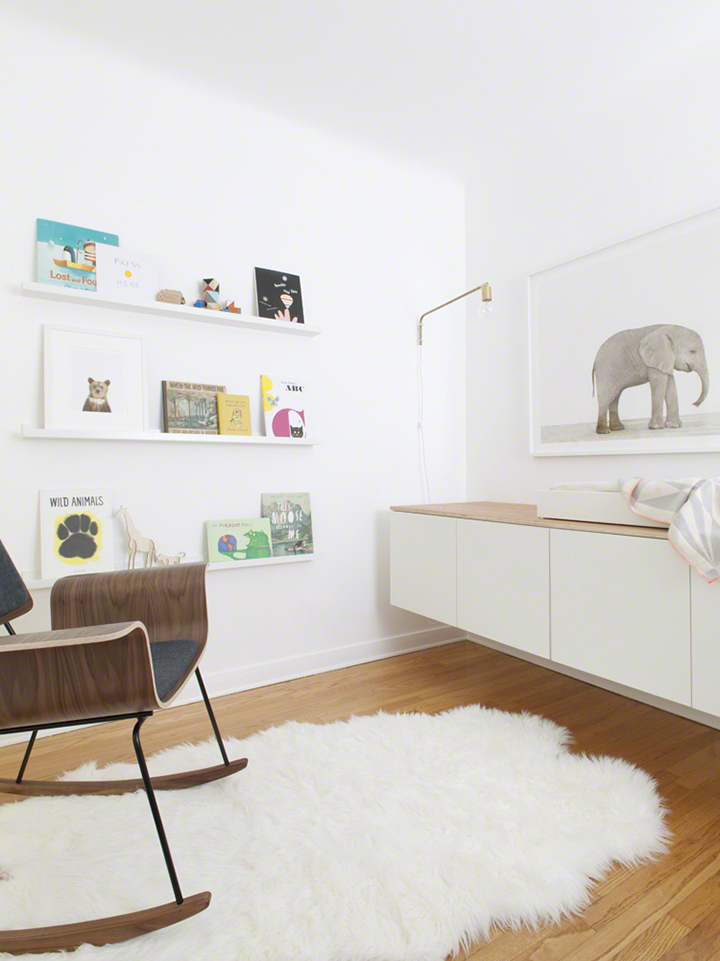 I bet a pretty cool baby kicks it here.
Design-wise, this wee little room had a bit of a quirky layout that was super tight on space but packed full of great vintage architectural details. I wanted the nurseries layout to be functional for the family and baby Dash's day to day baby needs, but also adaptable enough to eventually smoothly transition as Dash gets older and his needs change. Big basics like the changing table / floating dresser, beautiful rocker and wall shelving are minimally modern enough to remain looking stylishly age appropriate for years to come but are currently a perfect and functional backdrop for the rest of the rooms cheeky and unexpectedly colorful accessories that any baby, that enjoys style and bright unique handmade things, thoroughly adores.
Speaking of.
Perhaps you'd like to know what's what and where to get some of the pieces seen here in this nursery for your own stylish baby? Well, lucky duck, look below for sources on the pieces I picked up to design out Dash's stylish digs:

SOURCES
1. Crib and Changing Tray: Ouef
2.Chartreuse Tassel Garland: The Minimalist
3. Baby Elephant Art (available in 5 sizes–here in 30″x40″): The Animal Print Shop
4. Neon Edge Blanket: The Minimalist 
5. Circle Pillow: The Minimalist
6. Brass Swing Arm Lamp: OneFortyThree
7. Whale Pillow: Ferm Living
8. Rocking Chair: OneFortyThree
9. Floating Storage: See Fauxdenza DIY here (we used 24″ depth)
10. Sheets: Little Auggie
11. Curtains (hand stamped with black triangle pattern): Ikea 
12. Eames hang-it-all with a yellow paint update.
*Other accessories include a custom made wood facet mobile by OneFortyThree, leather and brass cabinet pulls from CAMP, Ikea picture ledges, white MODIKIN eames elephant and faux sheepskin rug via ebay.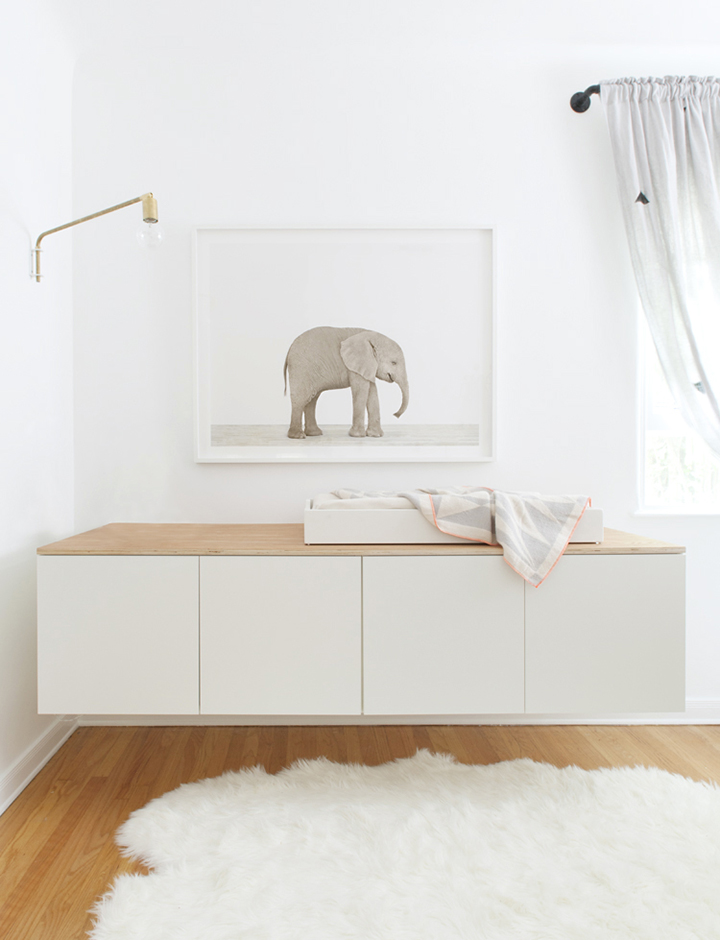 BABY ELEPHANT, yo.
Extra thanks abound to Max and Margaux for trusting me with the design of someplace special for such an important little guy, The Minimalist, Oeuf, OneFortyThree for their incredible product contributions and endless support, but especially to Sharon Montrose and The Animal Print Shop for always making magic happen.