MANTLEING
Editorial Rating:

Average Rating:

(

0 votes

)
by

THE BRICK HOUSE
—
last modified
Mar 25, 2013
I've been trying to figure out a number of creative (aka 'frugal') art + framing solutions for a few design projects that have keep things busy busy. The whole art remains an ongoing frustration at the house and tends to be a difficult finishing detail to get right at most design projects. Problem is, poorly installed [...]
---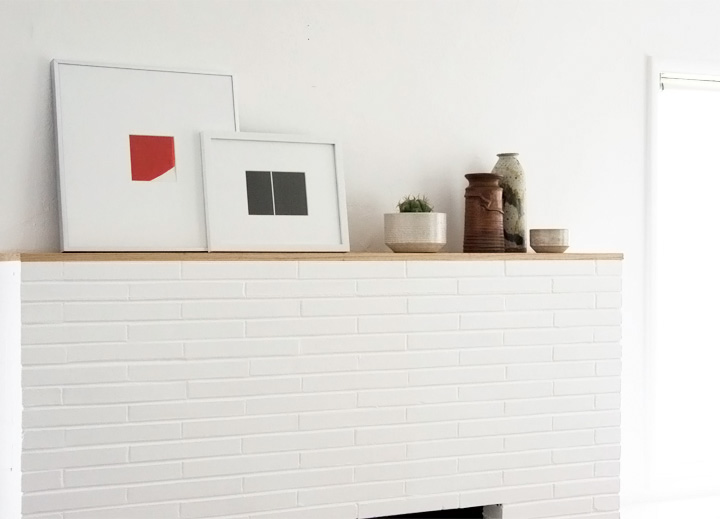 I've been trying to figure out a number of creative (aka 'frugal') art + framing solutions for a few design projects that have keep things busy busy. The whole art remains an ongoing frustration at the house and tends to be a difficult finishing detail to get right at most design projects. Problem is, poorly installed or wrongly scaled crappy art can ruin a great space almost immediately. Right? Like In the same way how good art can make a blah space seem incredible.
FACT. Art isn't easy. Framing can be costly. Budgets like to be tight. Details are something something.
So as an attempt to work around the art + framing is kind of hard + expensive dilemma I've been testing out a number of DIY ideas and affordable ways to create large scale pieces, all of which need to avoid looking super DIY or like total crap.
So, the impossible pretty much.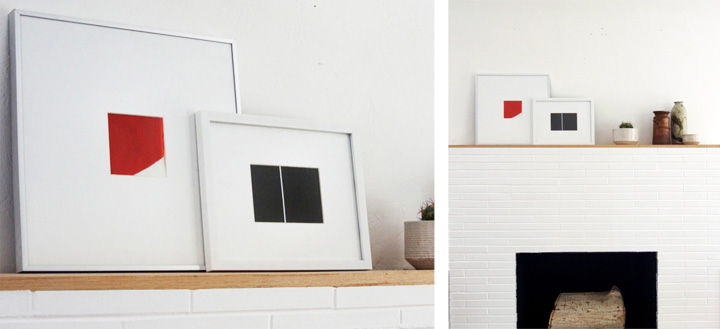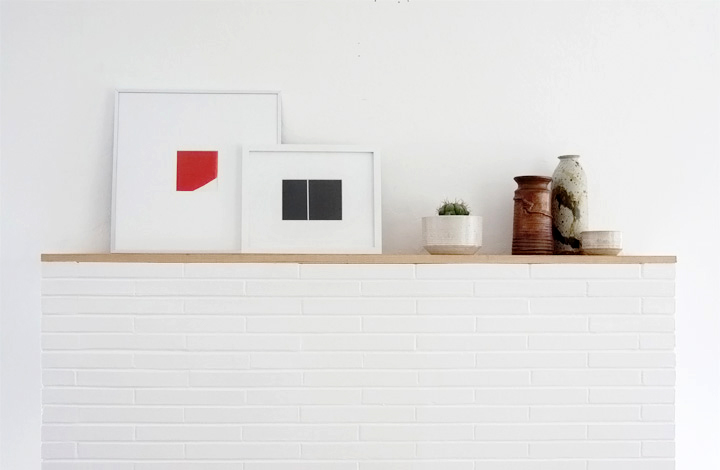 One recent project left me with a stack of test scraps and some small frames that, like a hero, I have bravely slapped together into something like art. Now these two minimalists art things are living large on the fireplace's minimal wood mantel which is pretty bold considering these are Target frames stuffed with leftover scraps of things printed by our crappy home printer. Pretty much garbage they are garbage. This is some framed DIY garbage displayed on the mantel.
I'm a fan. I think.
Well, at least this was easy and cheap and pleases my eyes. DIY Art success!
I mean, it's not like I wouldn't prefer to have a bunch of Donald Judd works on paper instead of this solution. I'd also prefer to have the required big baller style art collector money to make that happen. For now? My kind of funds can make some more DIY garbage minimal art happen. Maybe I'll splurge and get to work on something LARGE SCALE. Bigger is better.
Till then. I guess.