KITCHEN PLANS
Editorial Rating:

Average Rating:

(

0 votes

)
by

THE BRICK HOUSE
—
last modified
Nov 02, 2011
The kitchen needs a bit of help. After sixty odd years of use, some parts of the kitchen (*cough* countertops *cough*) aren't faring so well. Worn out, busted up, whatever you want to call it, this not looking clean thing isn't cool anymore. Seen from afar? Not so bad. In person? Kind of gross. Here's [...]
---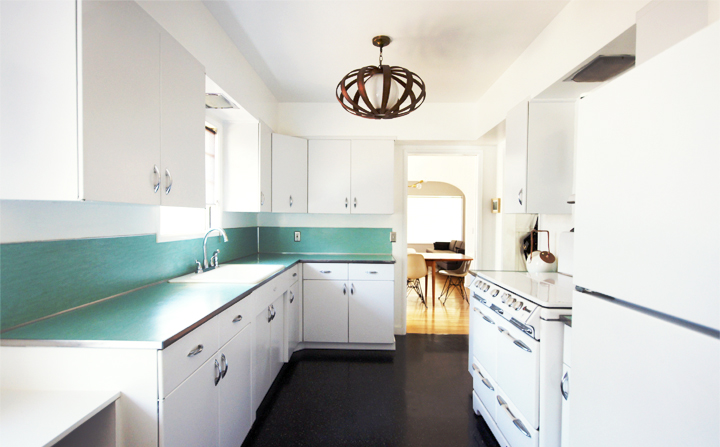 The kitchen needs a bit of help.
After sixty odd years of use, some parts of the kitchen (*cough* countertops *cough*) aren't faring so well. Worn out, busted up, whatever you want to call it, this not looking clean thing isn't cool anymore.
Seen from afar? Not so bad.
In person? Kind of gross.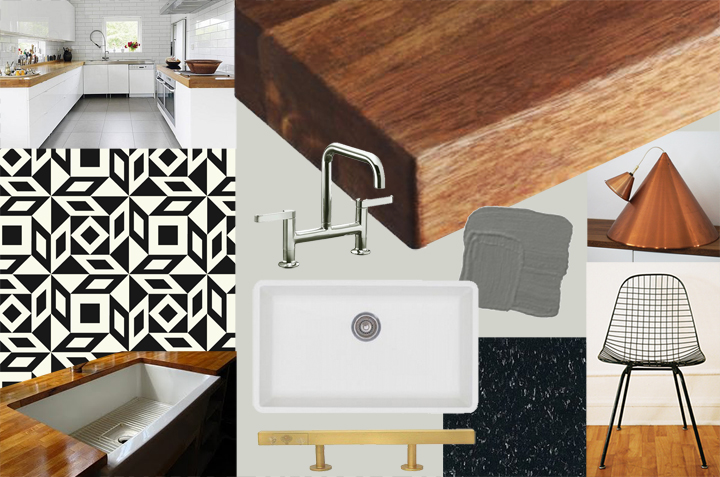 Here's my idea mash-up board. Now get in my kitchen all you things.
Of course any updates need to be affordable and the plan is to reuse some stuff that's already laying around the house.
NEED
Counters :  IKEA Numerar. Cheap easy lovely wood. Not the dream top, but sometimes budget wins.
Hardware : Brass pulls you said? Possibly.
Paint : BM Kendall Charcoal. Actually just for use inside the cabinets.
Faucet : Still working on that. Something simple. Something affordable.
Backsplash : Kismet Tile – C4BW S17
HAVE
Floors : Black VCT
Lighting : Danish copper cone
Chairs : Eames wire chairs
Sink : Our sink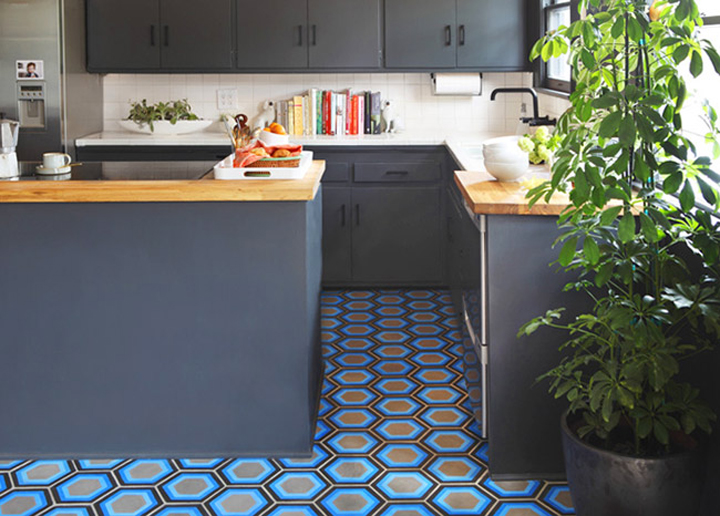 Laure shot an incredible floor installation of Kismet tiles at Jon and Tyke's new place. I'm in love with Tracey's patterns and colorways and just the finish in general with these Moroccan-made cement tiles.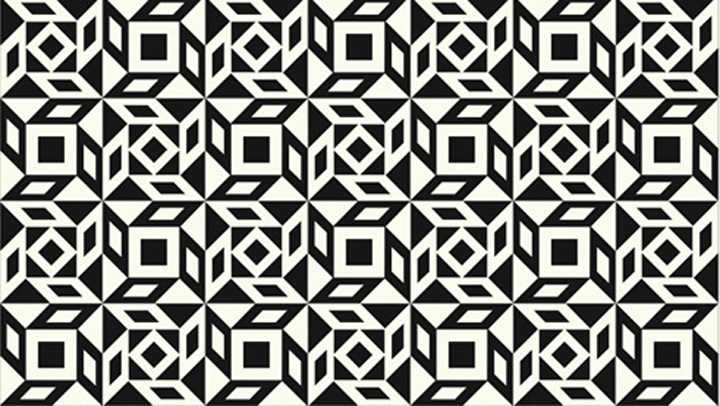 Hey now. This is the Kismet tile patten I'm currently digging.
Our black-splash area and the space behind the stove is pretty petite; we really only need about 60-ish sqft of tile to do the whole kitchen. I'm hoping that a nice dose of graphic black and white might just be thing to bring the wowser factor into what would be pretty basic overhaul and tweaking of the current kitchen…since the gut and rebuild strategy isn't ever going to be an option.