I'M A GIANT : DOLLHOUSE CHALLENGE
Editorial Rating:

Average Rating:

(

0 votes

)
by

THE BRICK HOUSE
—
last modified
Oct 20, 2011
UPDATE (I guess?) Dollhouse construction is nonexistent. Or on strike. Or something like that. Blurgh. I have loads of big ideas but am lacking loads of the big follow through. A recent rash of catastrophic failures and botched prototypes have put a damper on my enthusiasm for amateur carpentry. All I have to show for [...]
---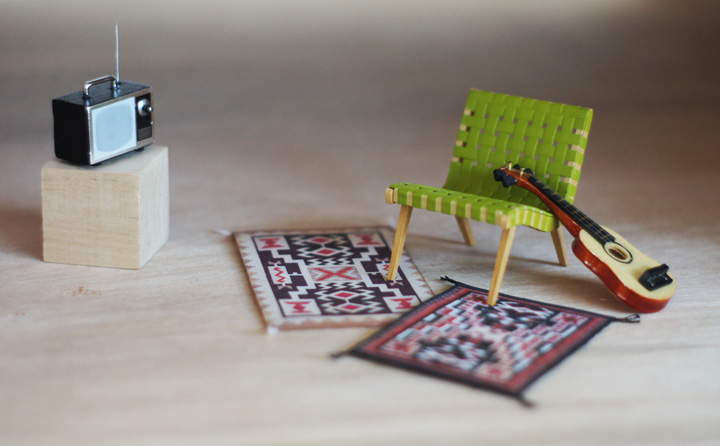 UPDATE (I guess?)
Dollhouse construction is nonexistent. Or on strike. Or something like that.
Blurgh.
I have loads of big ideas but am lacking loads of the big follow through. A recent rash of catastrophic failures and botched prototypes have put a damper on my enthusiasm for amateur carpentry. All I have to show for the past few weeks is a sad mini collection of miniatures, although, those little Navajo rugs are kind of rad. Found for just $3 on the infamous old eBay with the old free shipping routine thrown in for extra indulgence, means I found myself saying hello to tiny rugs.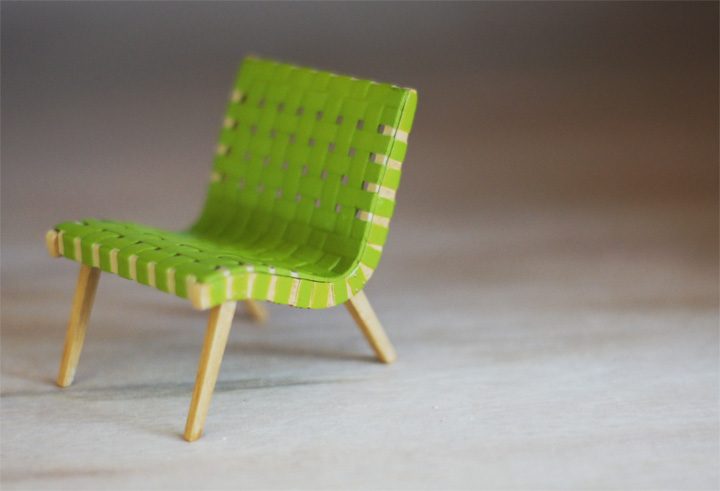 OF COURSE, Mr. Risom is not to be overlooked.
A mystery box, a for real mystery box, showed up in the mail and I opened it up to find a carefully packed teensy Jens Risom's no.654 chair. Super awesome reader and all around nice gal Kara sent this over to help a dollhouse out and I couldn't be more excited. Thank you again!
Now I'm in love with this wee chair and hunger for more tiny designer creations…oh no…not now…this monstrous hunger for minis is rising…..the hunger wants……more…..minis……MORE………MOOORRRE!
It's Halloween already, right?