FIBER
Editorial Rating:

Average Rating:

(

0 votes

)
by

THE BRICK HOUSE
—
last modified
May 08, 2012
I know. I KNOW, DAMMIT. This fiber thing has gotten fully out of control. Whatever. You heard that right. I'll say it. What – to the – ever. At least I can admit to being powerless against fibers. Fully powerless. Power – to the – less. I'm turning into such a cliche since we all [...]
---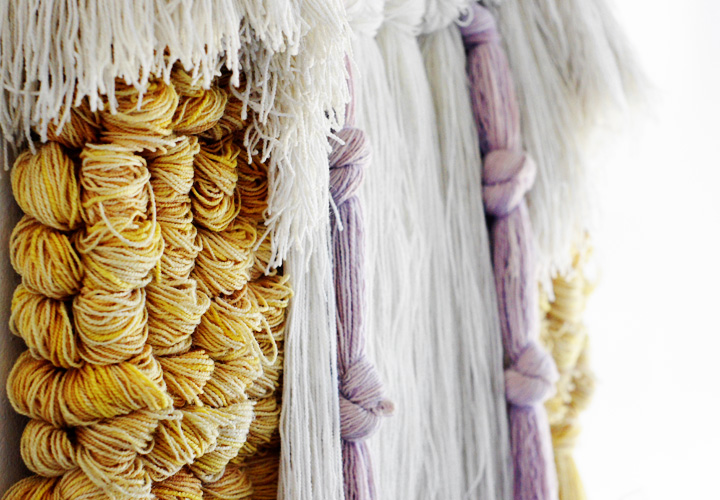 I know. I KNOW, DAMMIT.
This fiber thing has gotten fully out of control.
Whatever.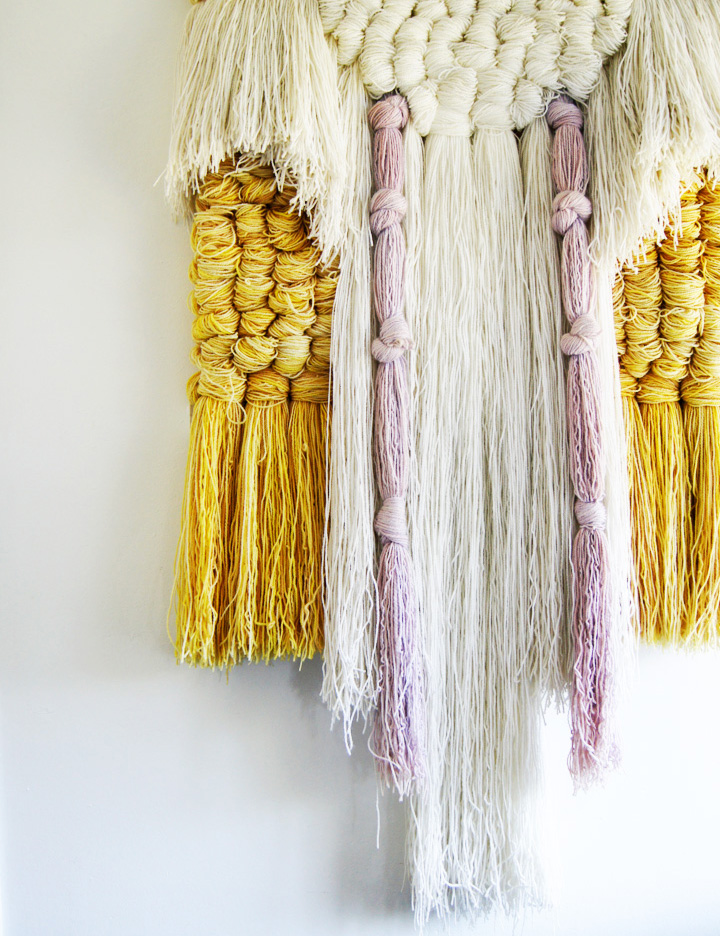 You heard that right. I'll say it.
What – to the – ever.
At least I can admit to being powerless against fibers. Fully powerless. Power – to the – less.
I'm turning into such a cliche since we all know this story: girl goes on eBay, girl searches for textiles, girl stumbles on a listing for a "Southwest Tapestry Weaving", girl bids a couple dollars and one day a box shows up full of fiber art. The end.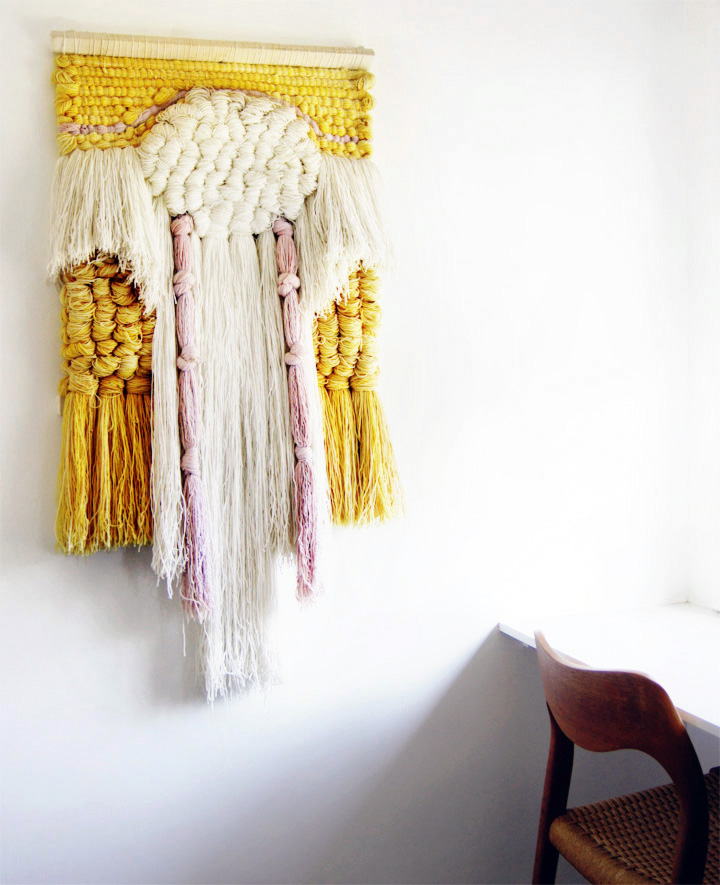 I wasn't even trying to find this thing. I was being good! I was just looking for rugs or maybe blankets? It's all such a blur.
That pusher eBay just waved it this in my face and I gave in to the temptation and now it looks like the kitchen has a shaggy addition. What was I supposed to do? What could any person do? Show restraint and NOT buy old weird woven wall hangings via internet auctions?
I'm not made of that kind of steely discipline. I'm a human being.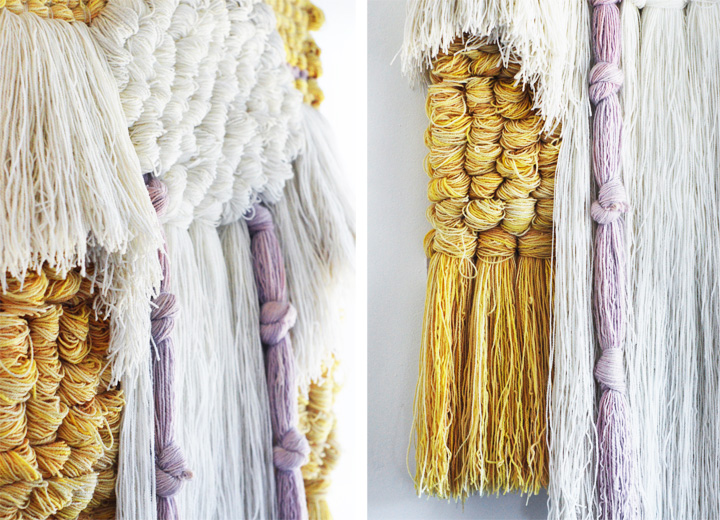 This is the last time. The. Last. Time.
It has to be. I'm running out of wall space.
On the plus side, this stringy minx looks uncannily like the one and only ultimate piece of fiber art. See that? My new little fiber could easily be mistaken for a younger and more naive version of that massive beauty. Like that one birthed a wee fiber baby? Oh, yeah. Total fiber baby.
During a recent visit to the Ace I created some indisputable Instagram evidence to drive the point home.
Try and dispute that.
You can't. That incredible evidence is beyond dispute.
FIBERS.
I so need to find a new thing to hoard.