SHOP
Editorial Rating:

Average Rating:

(

0 votes

)
by

THE BRICK HOUSE
—
last modified
Jun 03, 2011
This weeks recently added shop pieces are kind of getting down in funky town. They are a little glam, a little regency, a little more unique than the standard mid century fare. Maybe I'm feeling a little more "statment-y" perhaps? Can you feel like a made-up word? I do love this super sexy 1960′s Moroccan [...]
---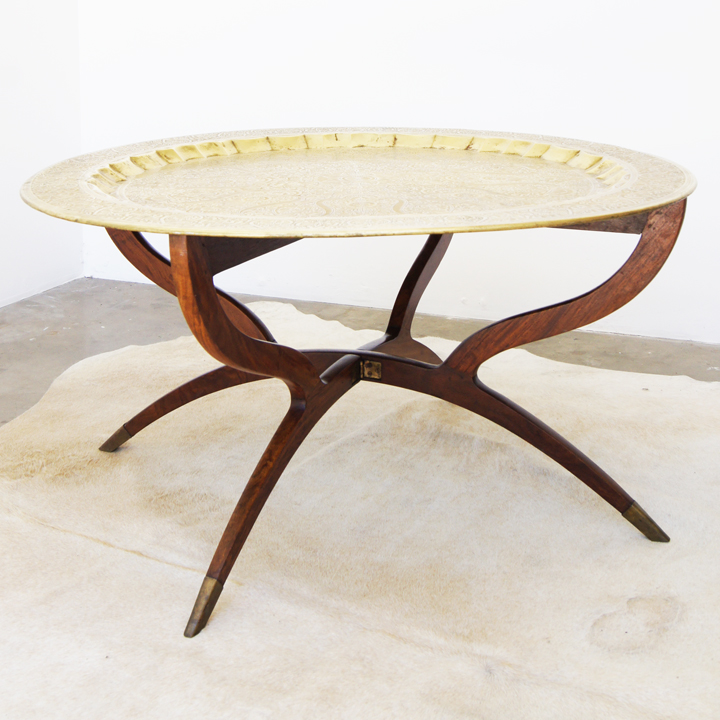 This weeks recently added shop pieces are kind of getting down in funky town. They are a little glam, a little regency, a little more unique than the standard mid century fare. Maybe I'm feeling a little more "statment-y" perhaps? Can you feel like a made-up word?
I do love this super sexy 1960′s Moroccan brass tray table with its ever so gently tiptoeing walnut spider leg base. Mixing it up with a bit of global shazam.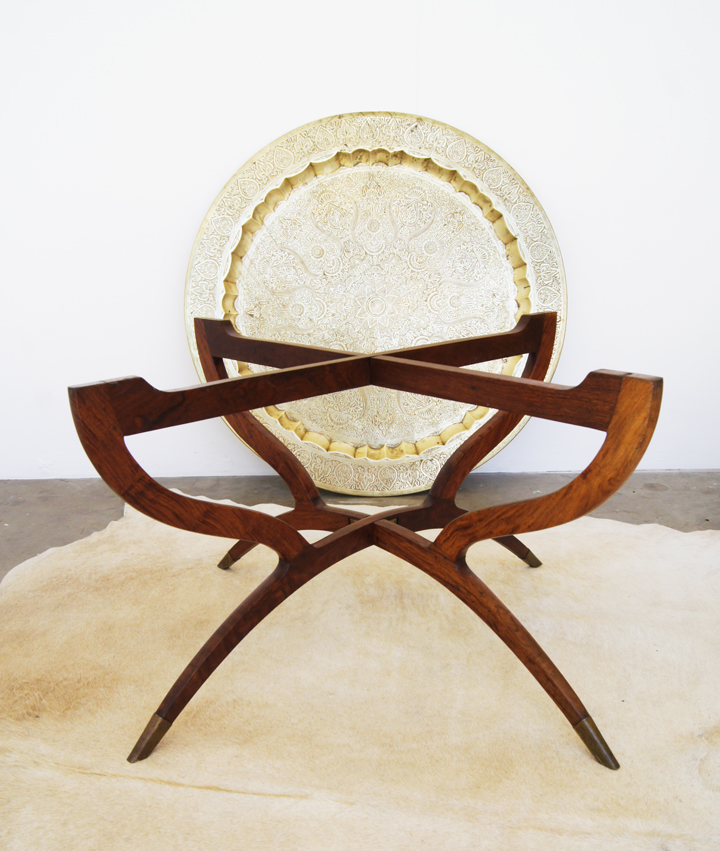 At 35″ in diameter and about 18″ tall, it's a perfectly sized coffee table, even though technically I think it's supposed to be used for tea – don't worry, I won't tell. The fancy trick is how the table disassembles and folds away flat for easy storage.
This hot thang also appeases my aching back and wussy arm muscles, since moving it around doesn't cause bright stars to flash behind my eyes or my body to break out in a "fear" sweat.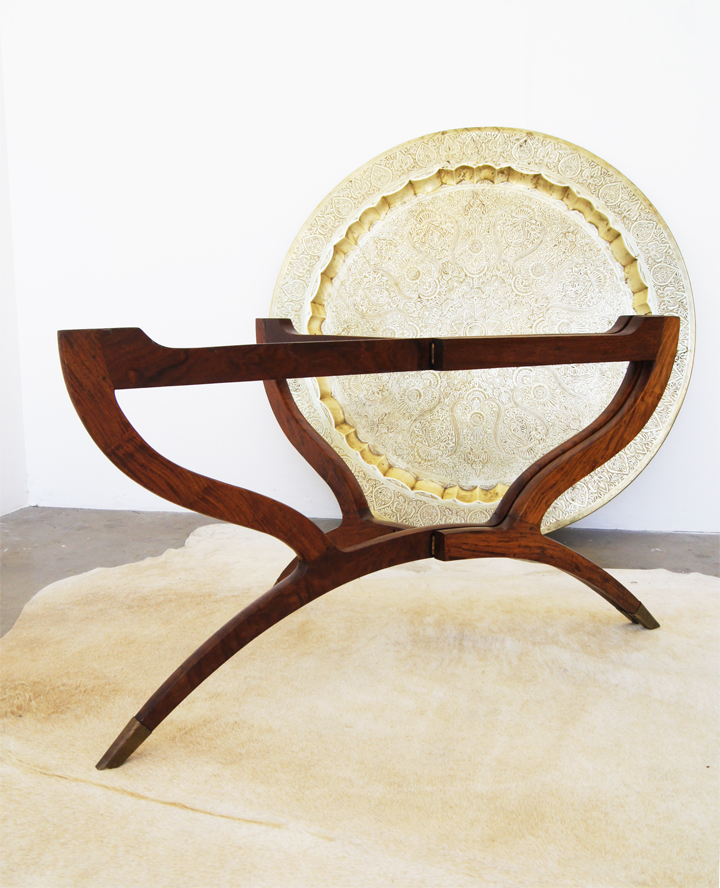 Light and easily moved furniture, thank you for being you.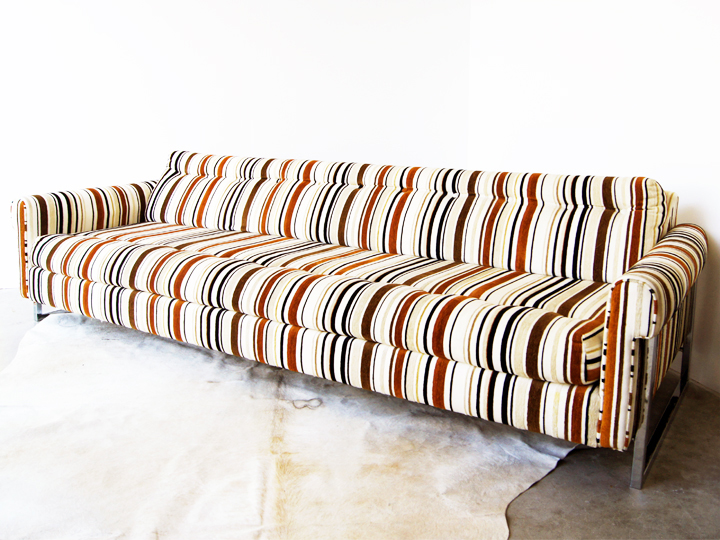 Maybe we recall the ever so brief appearance of ol' stripey?
At eight feet long and super squishy nap-time comfortable, this Milo Baughman style unique blend of incredible was just too much sofa for our poor den to handle.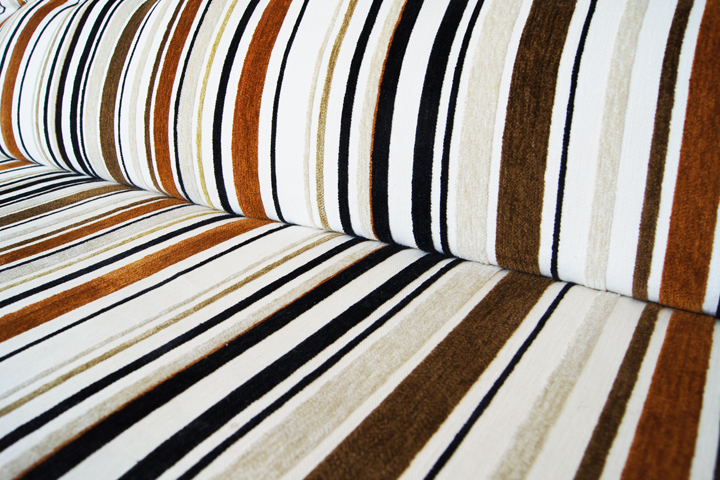 But look at that upholstery! What?!
So graphic, so textured, so clean (since the original owners kept it under plastic).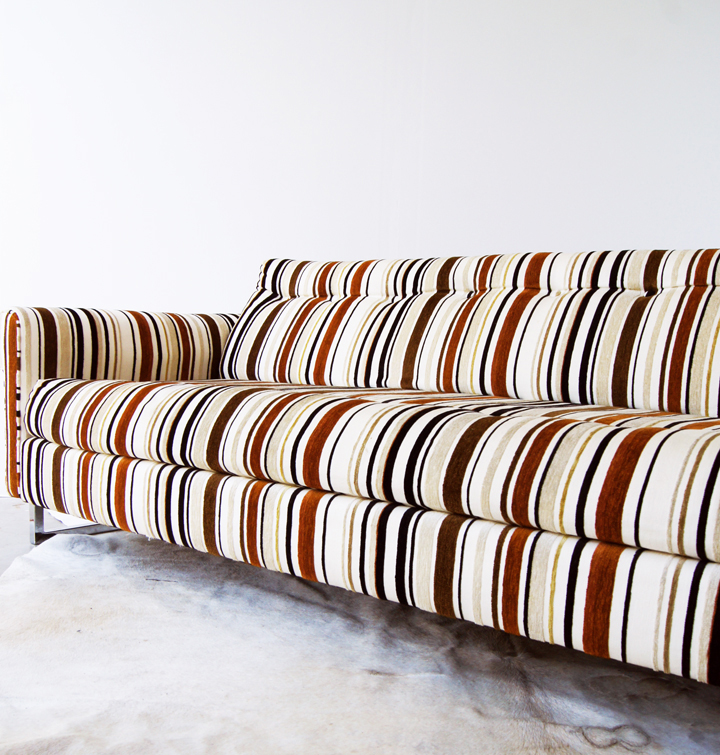 Don't you just want to curl into this beast? It's like an embracing cloud of retro awesome.
Check out the BHM SHOP for these and other current pieces.
Or don't. I don't know your life! Or things you enjoy checking out. Maybe you want to go outside and enjoy the day? Then seize it! Seize the crap out of that day! Go crazy and whip yourself into an ecstatic summer frenzy. YYYEEEOOOWWW!
Maybe later, when you calm down, you might check out BRICKHOUSE MODERN? For funsies? For…um…unique vintage wares? That's fun, right?
YYYEEEOOOWWWW!