MORE NEON DIY
Editorial Rating:

Average Rating:

(

0 votes

)
by

THE BRICK HOUSE
—
last modified
Oct 15, 2012
I'm a dipping fool. Dippin' it and dippin' it and dippin' it well. Oh, and yes, that is an LL Cool J lyrical metaphor for how I dip things in paint like LL makes sweet love to ladies. Well, I had some leftover spray paint in florescent yellow and tape from my recent coffee table [...]
---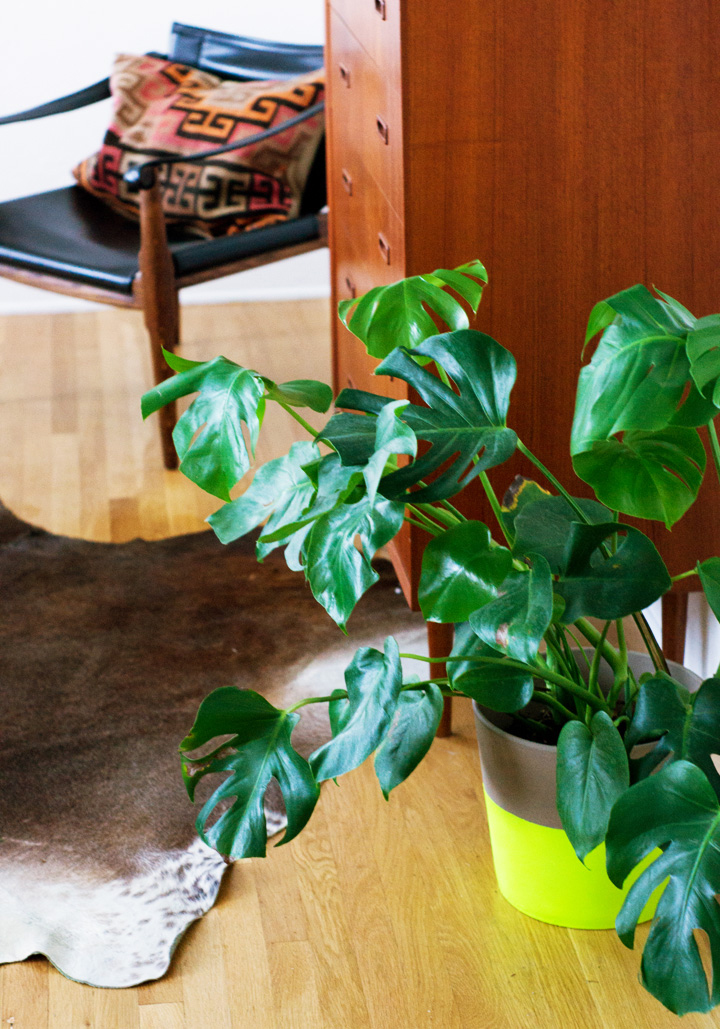 I'm a dipping fool.
Dippin' it and dippin' it and dippin' it well. Oh, and yes, that is an LL Cool J lyrical metaphor for how I dip things in paint like LL makes sweet love to ladies.
Well, I had some leftover spray paint in florescent yellow and tape from my recent coffee table DIY, so how could I resist customizing up an Ikea planter with the aforementioned paint and zero new ideas…since I'm out of fresh ideas now and apparently stuck in a loop doing the same thing over and over and over in slightly different ways.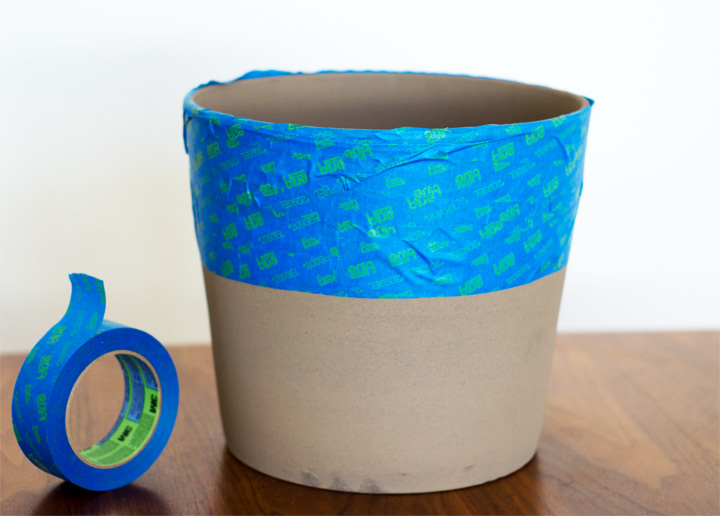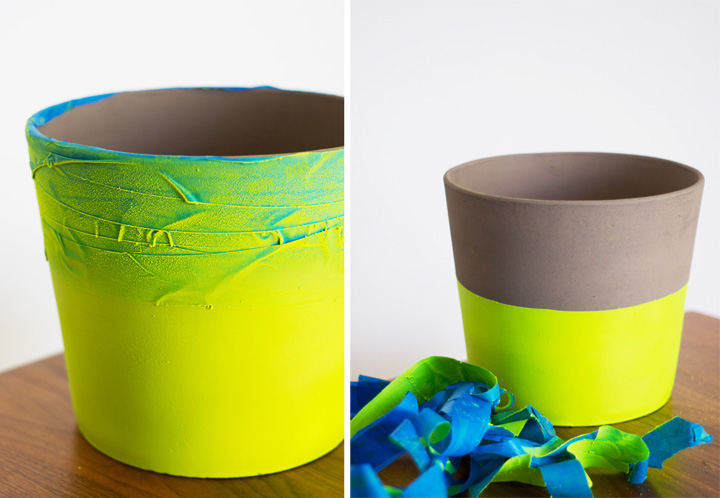 How to DIY it?
TAPE.
SPRAY.
PLANT.
Incredibly complex and clever DIY, right? How could anyone have actually dreamed up this brilliant and completely original idea? How, tell me HOW?! Sarcasm aside, this 'adding some color to things' is such a simple idea and easy application that it's dumb how surprisingly effective the outcome is. I mean, I really like this thing, but who knows what the future holds. I'm a fickley fickle lady.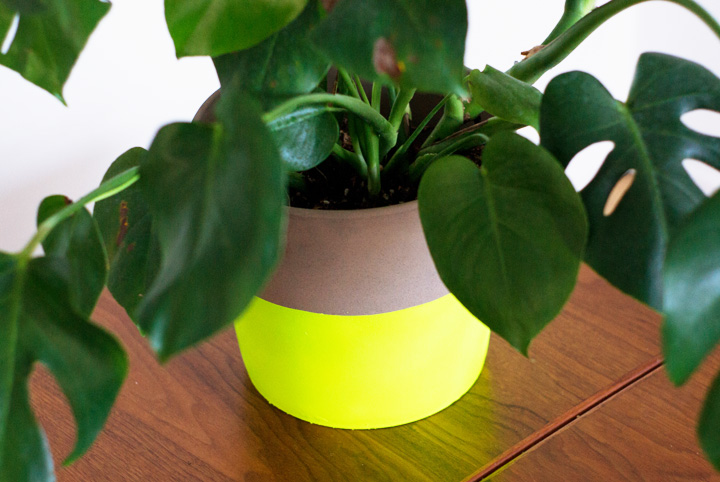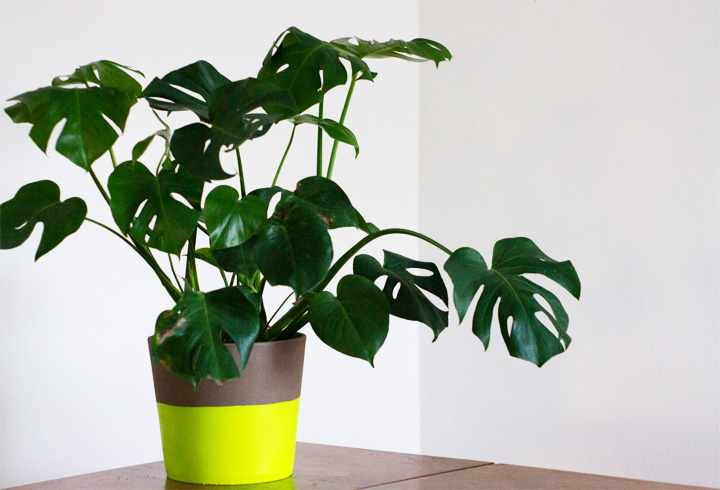 Once the planter was all neon dipped up, I planted it with one my favorite neglect loving houseplants, the Split Leaf Philodendron, and called it a damn day.
Plants. Am I right ladies?
I'm still experimenting with some other DIY planters, but for now I'm going to try and take comfort in the words of someone who has some experience with design or whatever:
"Innovate as a last resort. More horrors are done in the name of innovation than any other." -Charles Eames