COLORING
Editorial Rating:

Average Rating:

(

0 votes

)
by

THE BRICK HOUSE
—
last modified
Apr 16, 2013
Last year I partnered up with Sherwin-Williams to create a paint dipped + yellow themed project for their National Painting Week campaign. What project was that again? Here it is. Right over here. Recently I've started to aggressively worry over random finishing details around the house like art and planters; probably since those things feel [...]
---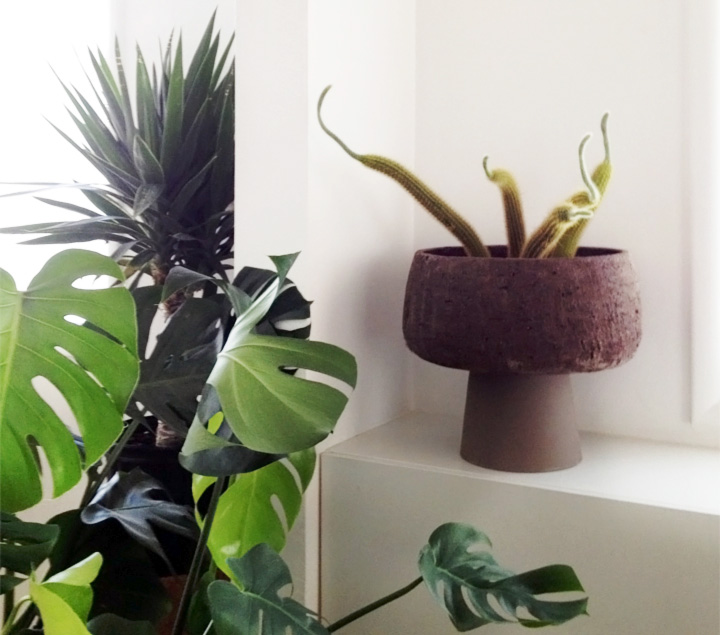 Last year I partnered up with Sherwin-Williams to create a paint dipped + yellow themed project for their National Painting Week campaign. What project was that again? Here it is. Right over here.
Recently I've started to aggressively worry over random finishing details around the house like art and planters; probably since those things feel more manageable than say gutting and remodeling our awful bathrooms. So for this years SWNPW project I've been thinking about color details and unexpected product combos that make things that look great but are way more affordable than updating the kitchen or doing the landscaping.
Oh, you silly endless remodeling projects. How you haunt me.
Thursday I'll post a couple DIY and orange themed ideas that might include something like *DIYing an architectural pottery style planter to replace the vintage planter + giant cactus stolen from your front porch (*Previewed and pictured above in some early experimental stage of 'what if I added this to that and it did that or something').
More details + more DIY later this week, yo.