SUMMER STOCK
Editorial Rating:

Average Rating:

(

0 votes

)
by

THE BRICK HOUSE
—
last modified
Sep 02, 2011
I know I posted all those detail pics, but here's the run down on some of the new stuff that wandered into the house over the summer. I'm kind of lacking any whiz-bang stories about this stuff except…I went shopping and these are some of the things I bought? Case in point, this vintage black [...]
---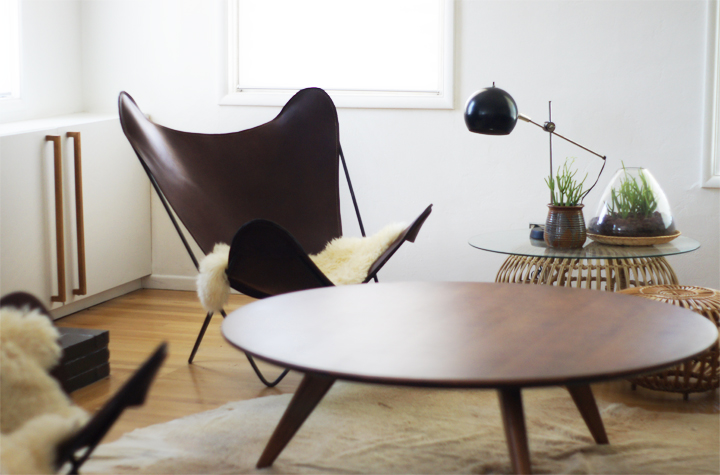 I know I posted all those detail pics, but here's the run down on some of the new stuff that wandered into the house over the summer. I'm kind of lacking any whiz-bang stories about this stuff except…I went shopping and these are some of the things I bought?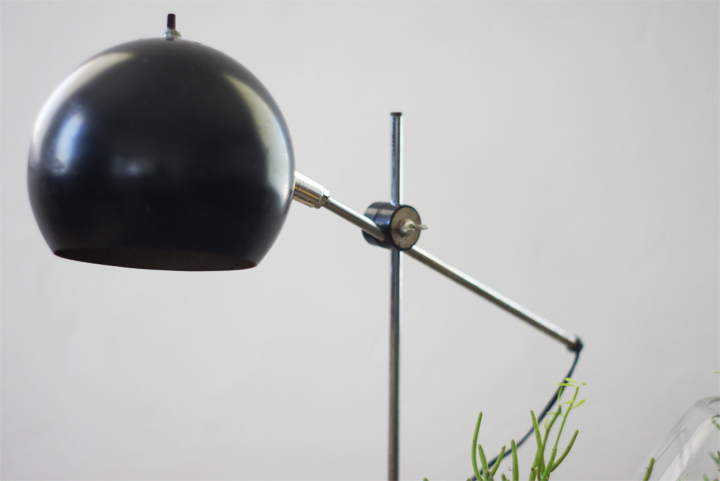 Case in point, this vintage black ball lamp.
Um, thanks Salvation Army. I bought this lamp. I waited in line for an absurdly long time to pay. It was dull.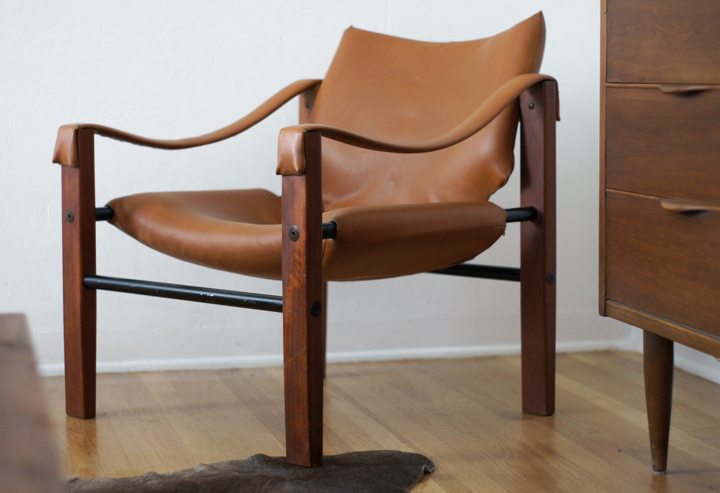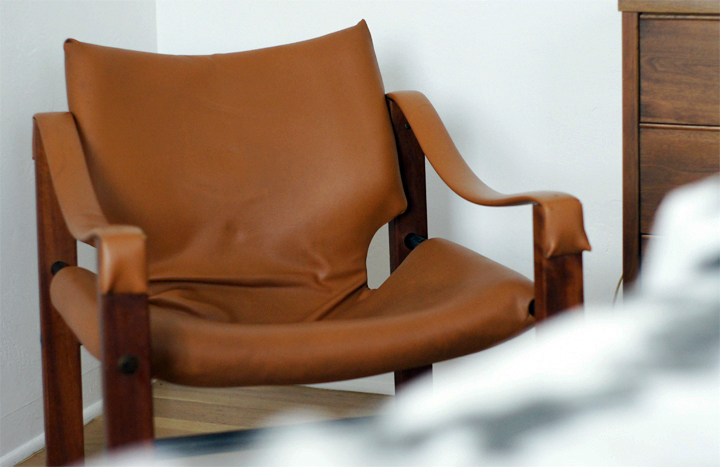 Arkana safari chair.
Been looking years and years for a safari chair and splurged a bit on this one. A belated birthday present to myself, scoured from an older couple in Los Angeles.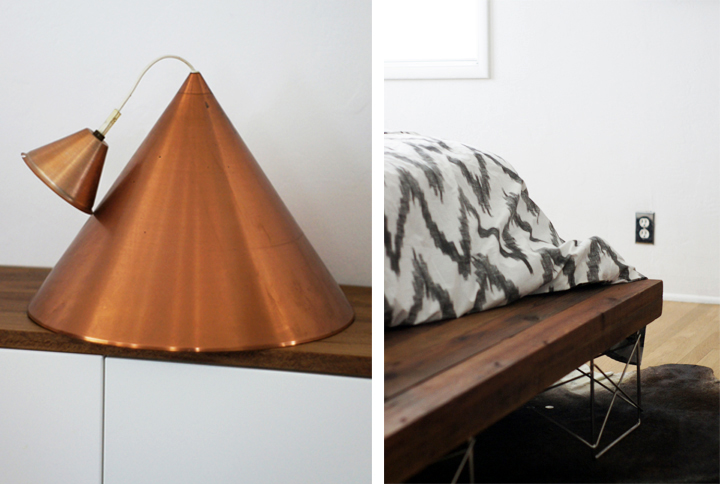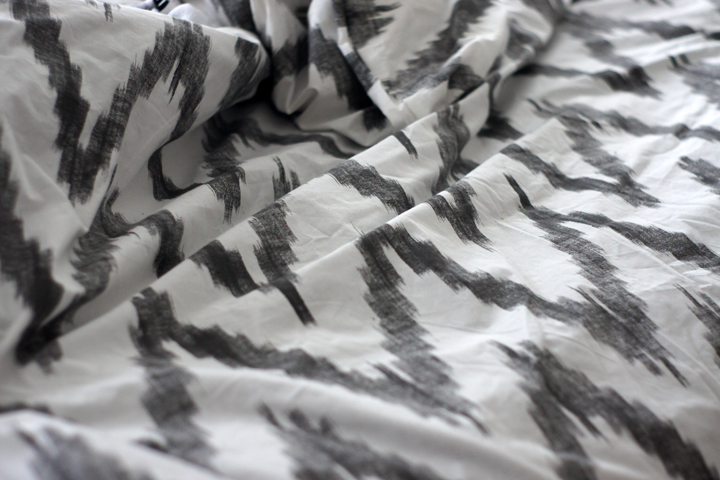 Danish copper cone lamp.
Still need to decide where to install this thang and rewire this lovely light. Picked up in LA as well.
West Elm organic chevron duvet.
Thank you, ministry of healing. You know who you are. I LOVE THIS THING.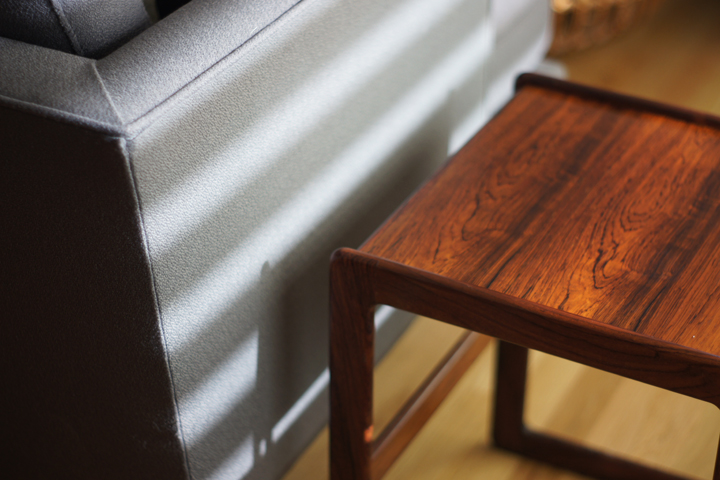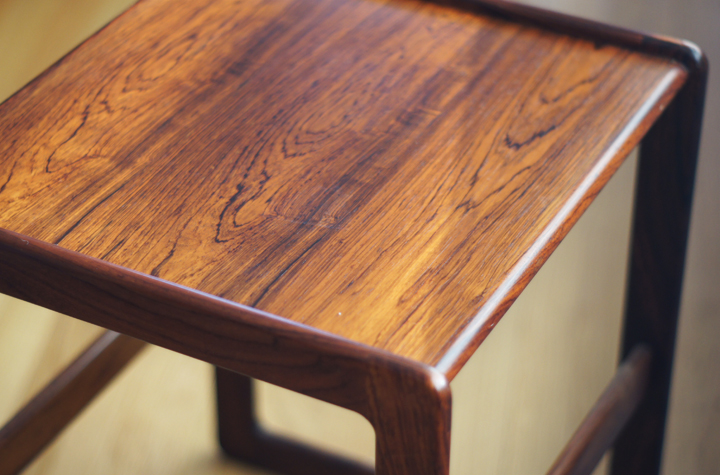 Danish rosewood side table.
Thanks…where did I get this? Somewhere obviously. Was it the same trip as that horrible estate guy fiasco? Or am I switching trips around in my brain. Oh, this is embarrassing.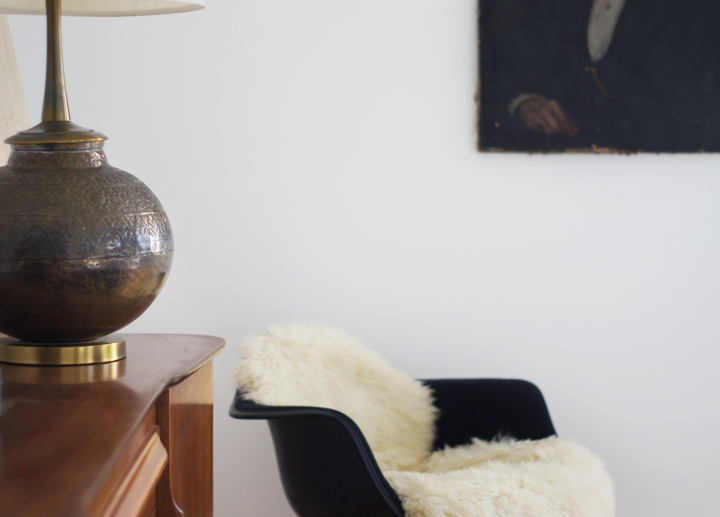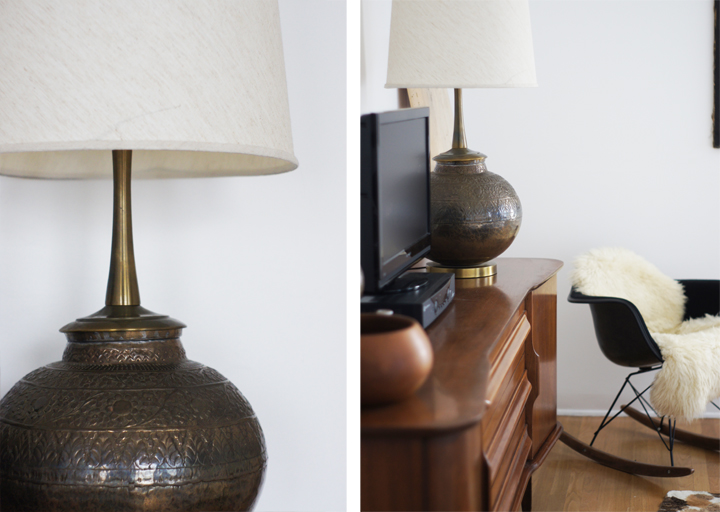 Giant vintage hammered brass Moroccan lamp.
Thanks again Salvation Army – a different one this time around. Don't get all greedy Hemet branch.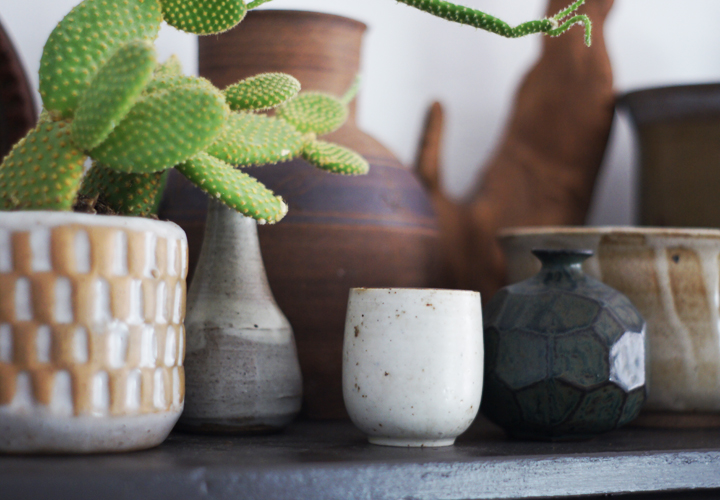 Assorted ceramic bits. From everywhere and all the time.
There's probably a bunch more stuff around here that's languishing away someplace. It's been a long summer.
Speaking of summer, enjoy that long holiday weekend american folks. This weekend tends to feel like the death knell for summertime and my coping requires lounging around and soaking in the pool as memoriam to all things sun-soaked and amazing. Coping also requires diet coke and perhaps an artichoke. Maybe mochi?
Yes. Tons of mochi.