HANG IT ALL
Editorial Rating:

Average Rating:

(

0 votes

)
by

THE BRICK HOUSE
—
last modified
Apr 23, 2012
The circus of color that was our old Hang-It-All? So 2009. And now? Welcome to the den, slightly different Hang-It-All, now featuring more walnut balls and black frame style of which can be procured from that classic modern design supplier: SimplyBenches.com DUH. I mean, did I even have to say it? It really is the one [...]
---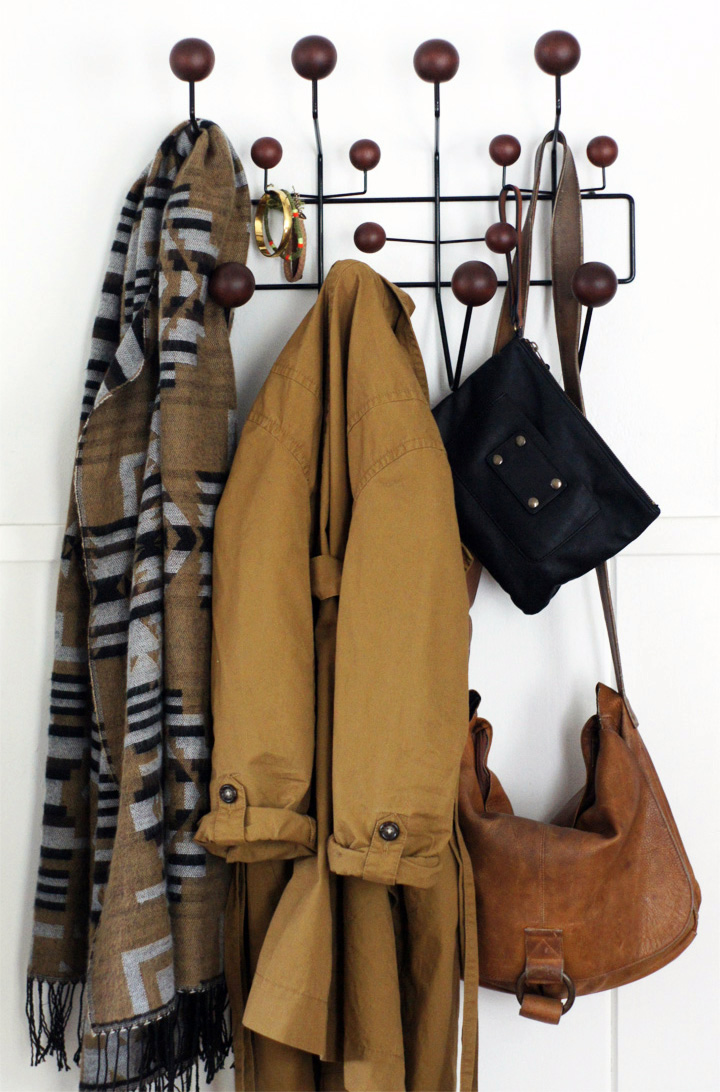 The circus of color that was our old Hang-It-All? So 2009.
And now?
Welcome to the den, slightly different Hang-It-All, now featuring more walnut balls and black frame style of which can be procured from that classic modern design supplier: SimplyBenches.com
DUH.
I mean, did I even have to say it? It really is the one site that can only be described as the single most important source for hip stuff. Like hip ass benches.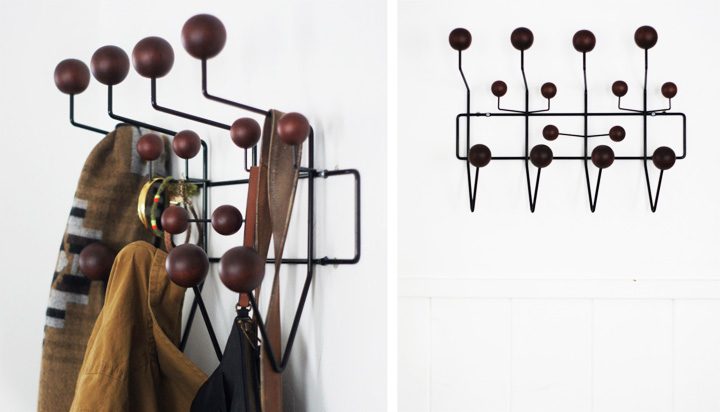 Frankly though, Simply Benches Dot Com flagrantly offers way more than simply benches for sale. Just look at that knock off Hang-It-All I bought from them. Filthy lies. LIES.
Also, I cannot recommend using this particular Hang-It-All as a bench.
Or maybe I could? Who knows. You should try everything once.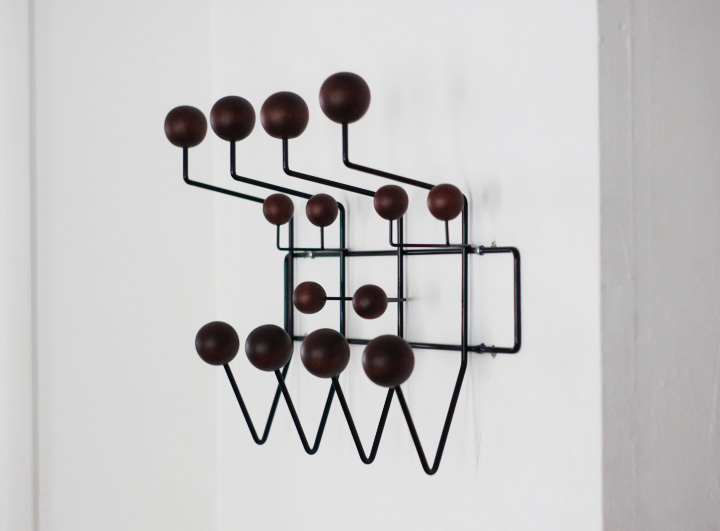 Anyone recall all that internet hubbub when Herman Miller released a licensed and limited edition walnut + black Hang-It-All? Not really? Whatever. Here's a refresher from DWR's site:
"In August 2010, Herman Miller, Inc. introduced a limited edition Hang-It-All in walnut with a black frame. This special item brings a sophisticated twist to the classic multi-colored version, and it will be in production for only a few months, ending in early 2011″.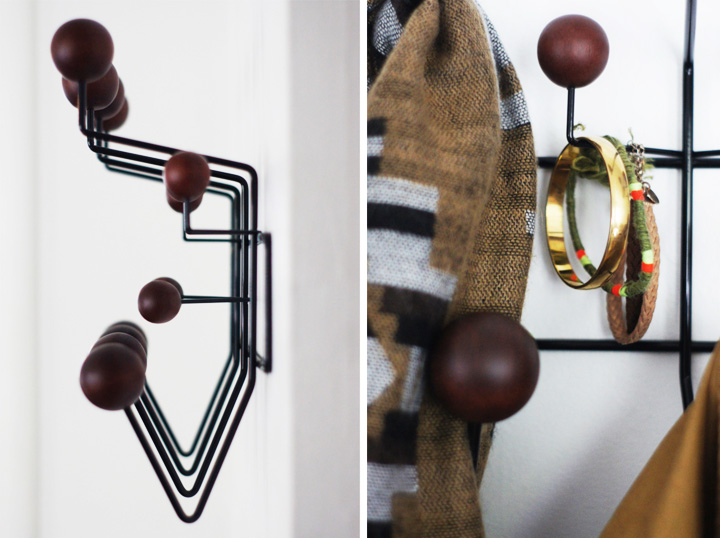 I couldn't afford the official limited edition back in 2010 which sold out and then subsequently missed every sale and FAB event thereafter, but hey, thanks to a hot tip from my friend Maya, this particular puppy has been working out for me just fine. I can actually hang all my stuff and be a 'sophisticated' lady with my dirty little knock off.
Win win.