LEGGY
Editorial Rating:

Average Rating:

(

0 votes

)
by

THE BRICK HOUSE
—
last modified
Apr 10, 2012
I picked up this hunky bit of burl some time ago with plans to rip off those too tall and weirdly sad peg legs that had been slapped on it. This chunk of redwood burl is everything I've been dreaming of in a coffee table, so I wanted to do something spectacularly special and possibly [...]
---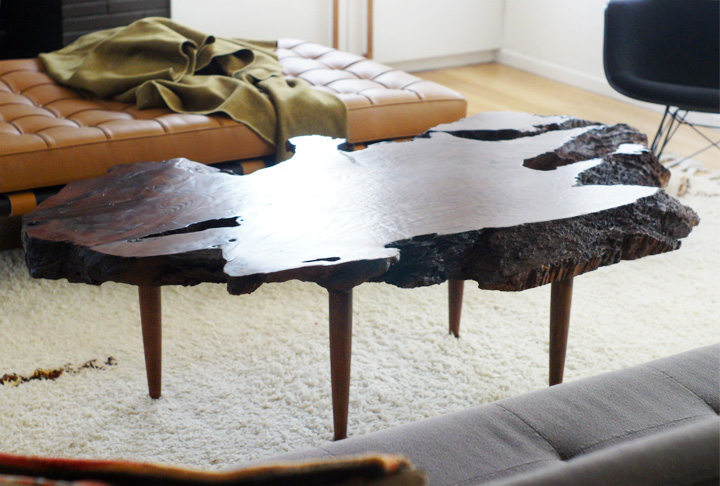 I picked up this hunky bit of burl some time ago with plans to rip off those too tall and weirdly sad peg legs that had been slapped on it. This chunk of redwood burl is everything I've been dreaming of in a coffee table, so I wanted to do something spectacularly special and possibly brassy for the base?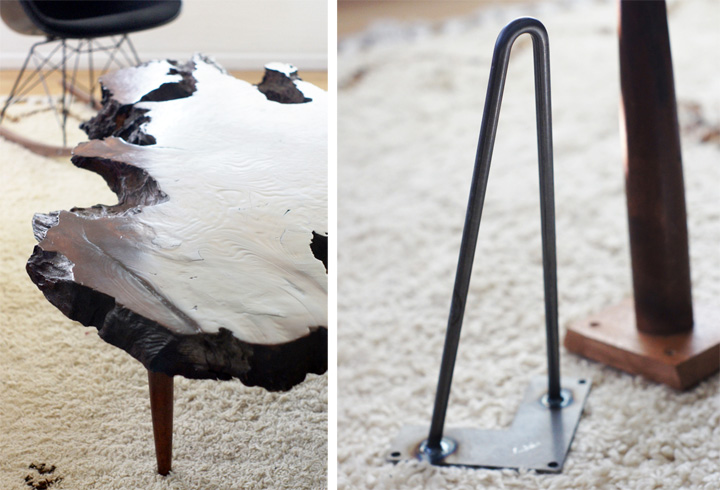 So, of course I gave up after a few weeks of failed ideas and worse attempts at brassy greatness by throwing some basic hairpin legs on this puppy.
Come on.
Sometimes you're on eBay and you're fed up and you buy some 12″ hairpin legs and call it a goddamn day.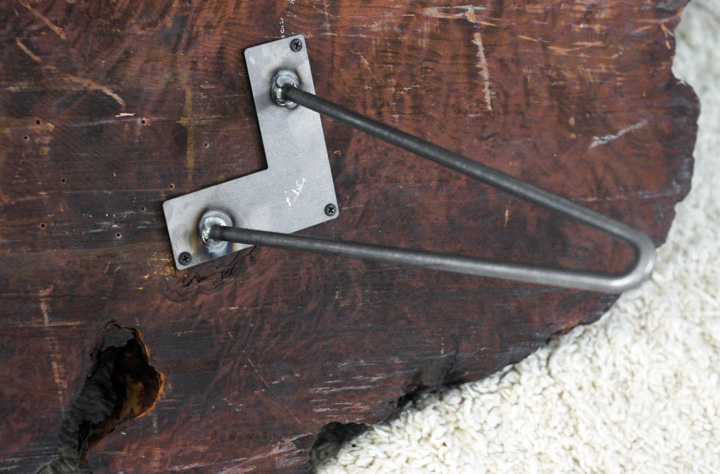 Three legs with three screws each and boom, done. No more stressing out about legs.
Now it sits at the right coffee table height (about 15″) and these new hairpin legs don't actually offend me. I like the contrast in materials and maybe I'll eventually figure out how to get some brassy ones on there. For now, this is working out great.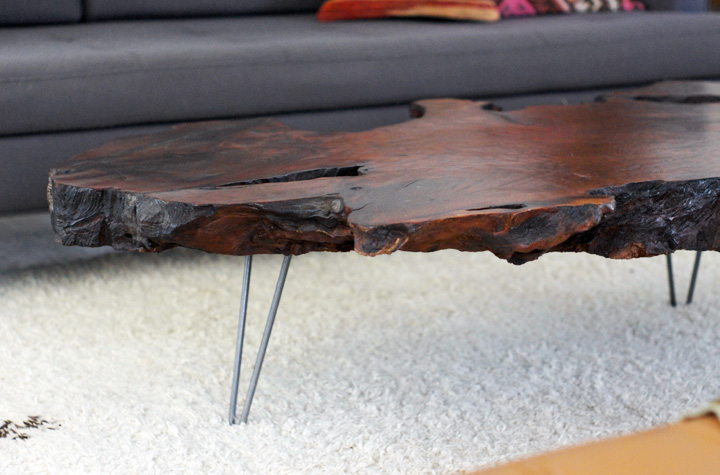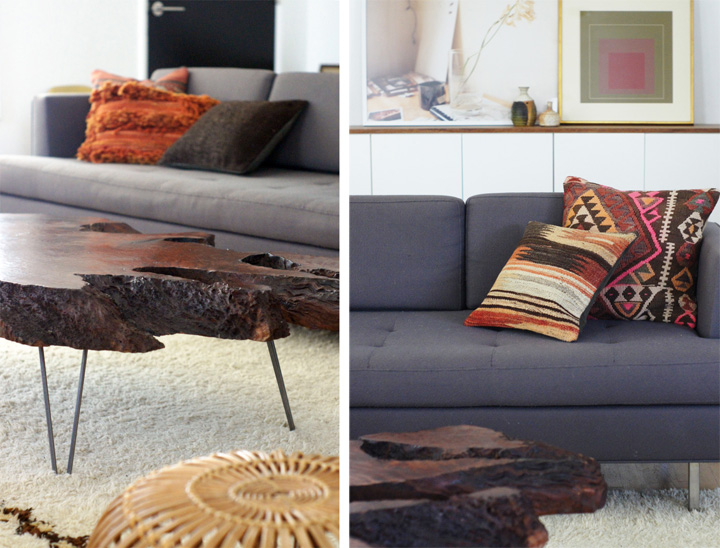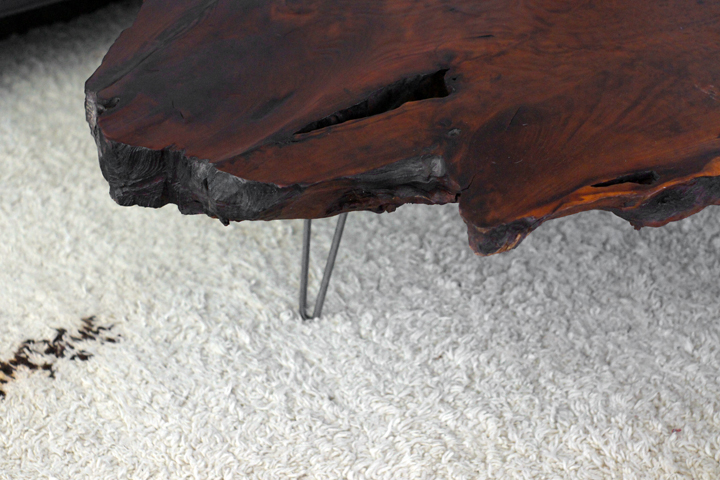 ADMIT IT. That's some good wood.
So burly.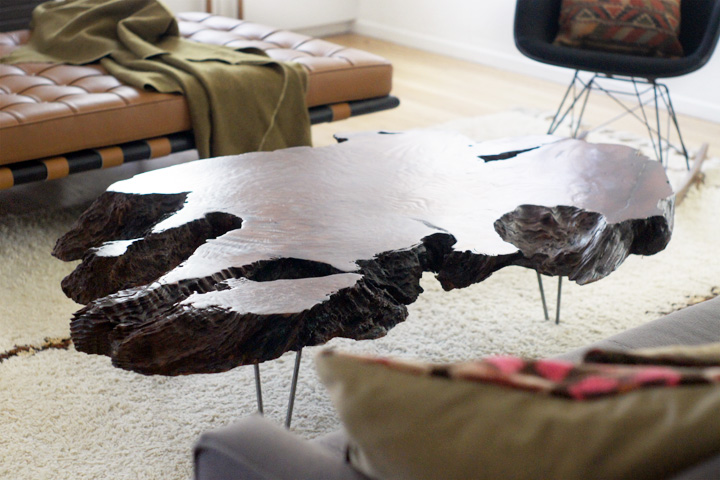 The living room is still going through some changes, so pretty please let's all agree to just ignore the layout. Focus on that chunk of amazing wood. It's growing on you. You like it.
Burls.