AUCTION
Editorial Rating:

Average Rating:

(

0 votes

)
by

THE BRICK HOUSE
—
last modified
Aug 31, 2011
I recently attended a local auction I've outright avoided for years because their offerings are usually very heavily gilt and super antique. The auction house took a chance and for the first time offered up a huge modernist estate that appealed to, what I'm completely assuming, was a younger and more aggressive crowd than is [...]
---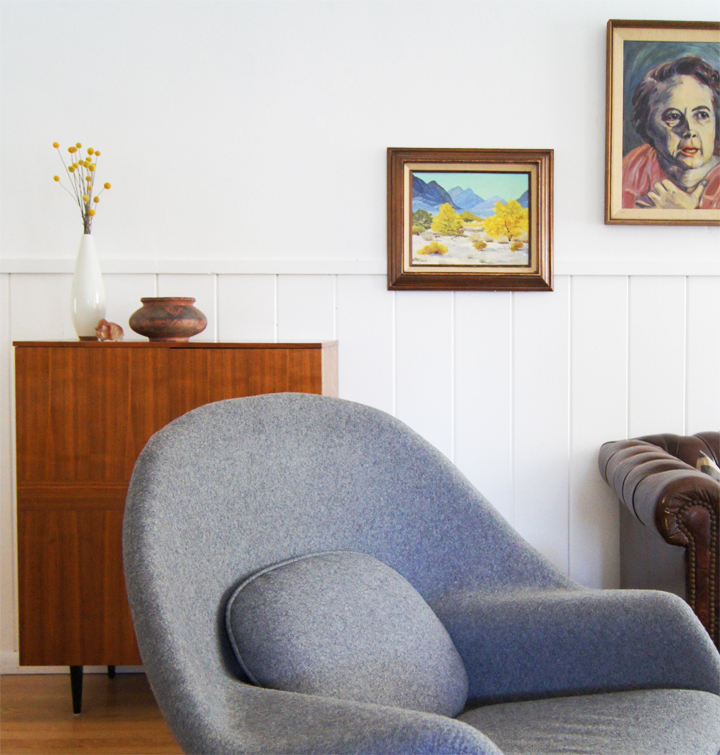 I recently attended a local auction I've outright avoided for years because their offerings are usually very heavily gilt and super antique. The auction house took a chance and for the first time offered up a huge modernist estate that appealed to, what I'm completely assuming, was a younger and more aggressive crowd than is normally in attendance.
The local mcm dealers came out to represent and apparently all the dealers are dudes. Which seems weird? Male heavy auctions force me to represent with my lady-ness.
And lady bits.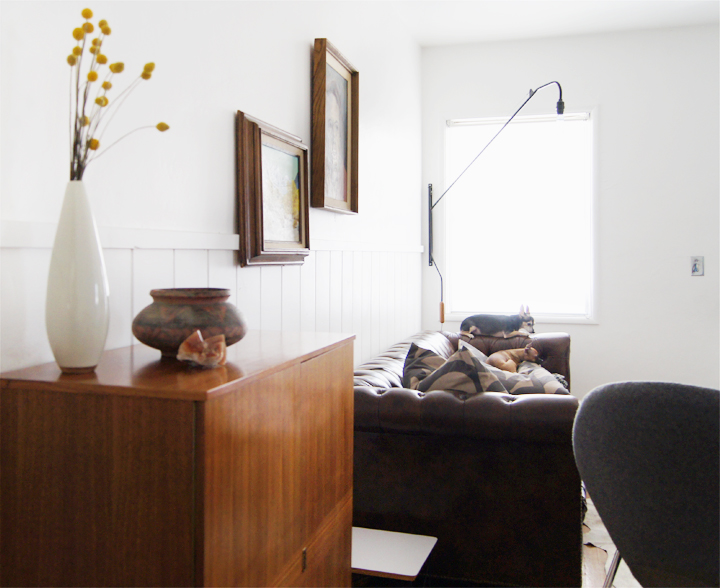 Along with a thousand other things, I've been hoping to run across a smallish simple cabinet to replace the danish secretary (barely seen HERE) that had replaced the tension shelf in the den. Yeah. Fickle. I know.
Anyway, I spotted this simple teak cabinet during the auction preview and it appeared to be a good fit for the den.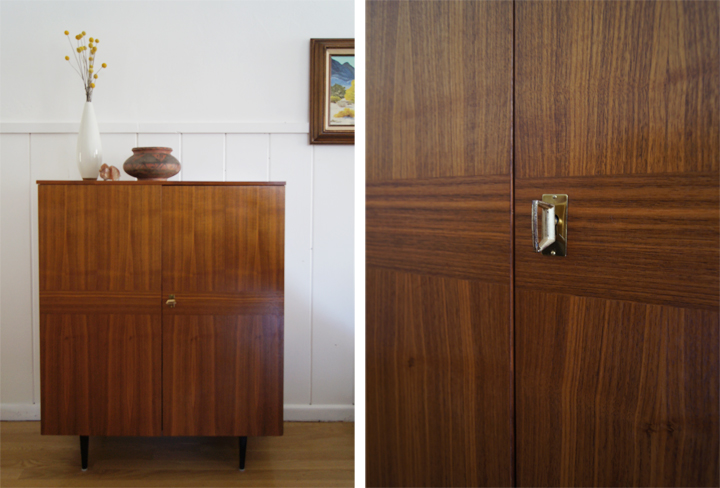 The simple design, small scale, masculine tone plus lockable storage was sort of just what I needed. I've got stuff to lock up. Like ceramics.
Anywho, auctions are terrifying.
Everything happens very quickly, which is confusing to begin with and then compounded by adrenaline fueled terror. But, when things got rolling, there seemed to be just a few serious bidders that included myself and about five guys – like this dude who won a few things I eyeballed very seriously, i.e. THIS and THIS. Not that I'm jealous.
[I am]
Jealousy aside, I did come home with a few nice pieces and for now, I'll be holding onto this little chest and probably updating the art and rug and other bits of the den in an ouroboros style of fickle decorating that never ends.
So, in summation…
Auctions are fun and terrifying.
I got this cabinet.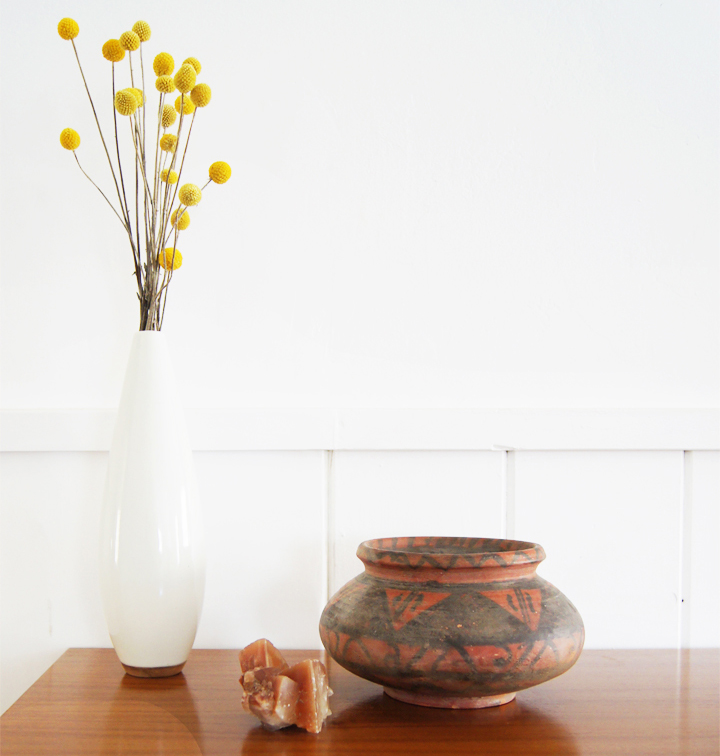 Otherwise, billy balls are my favorite ball style plant.
BEST POST ENDING EVER.