Cowhide
Editorial Rating:

Average Rating:

(

0 votes

)
by

THE BRICK HOUSE
—
last modified
Apr 27, 2011
Step one of updating the crap out of the den was painting I guess? Oops. I got a cowhide instead. I don't control what my lady love Craigslist offers up on any given day, so this big 'ol light cowhide popped up and BAM, forget painting. Painting sucks anyways. Mr. cow needs to relax and [...]
---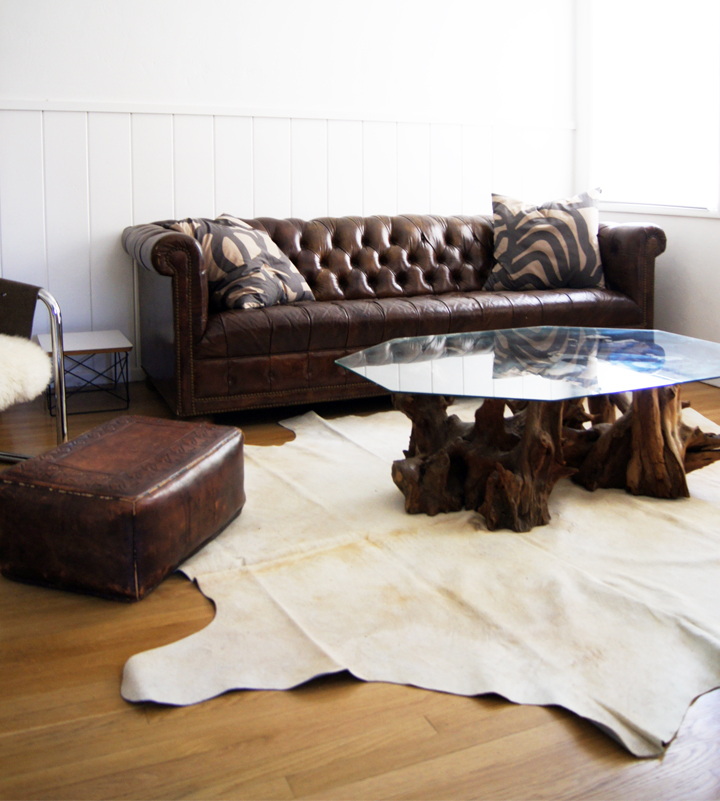 Step one of updating the crap out of the den was painting I guess? Oops. I got a cowhide instead.
I don't control what my lady love Craigslist offers up on any given day, so this big 'ol light cowhide popped up and BAM, forget painting. Painting sucks anyways.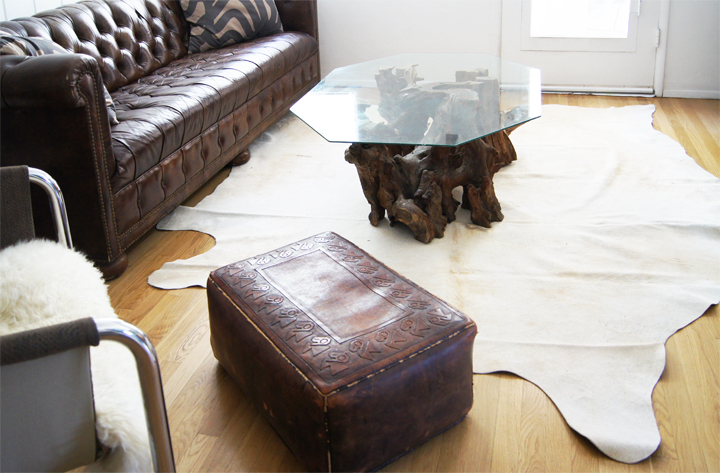 Mr. cow needs to relax and flatten out after being folded up and stored away. RELAX DAMMIT.
Otherwise, I've been slammed with getting stuff ready for the big sale and the house looks like a hoarding bomb went off and I dare not show the madness overtaking our homestead. It is abysmal living in what feels like a storage shed. Updates and previews soon? I hope? Yes?