RUGGY AGAIN (now with more homies)
Editorial Rating:

Average Rating:

(

0 votes

)
by

THE BRICK HOUSE
—
last modified
Mar 01, 2012
As alluded to earlier, I've been continuing that experimentation with rugs thing by picking up this vintage kilim for the guest bedroom off Etsy for a sweet $75. Handmade and thinly flat woven, this sassy rug has a nicely worn texture and great asymmetric pattern in a neutral deserty palette that seamlessly fits in with [...]
---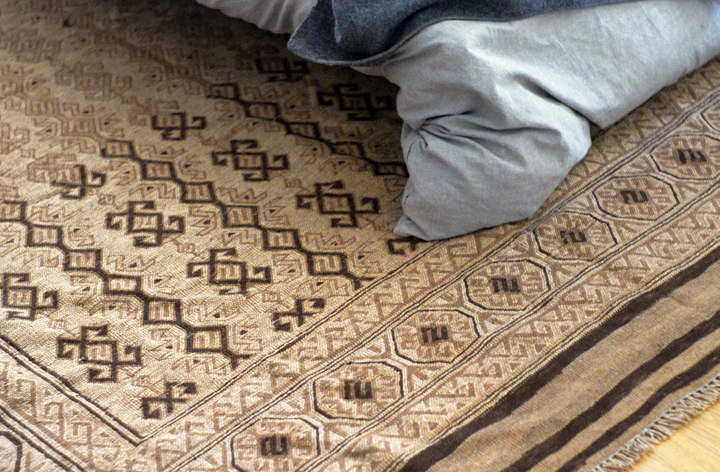 As alluded to earlier, I've been continuing that experimentation with rugs thing by picking up this vintage kilim for the guest bedroom off Etsy for a sweet $75.
Handmade and thinly flat woven, this sassy rug has a nicely worn texture and great asymmetric pattern in a neutral deserty palette that seamlessly fits in with everything else around this place.
Duh. Of course. All things browntown are welcomed with here with open arms.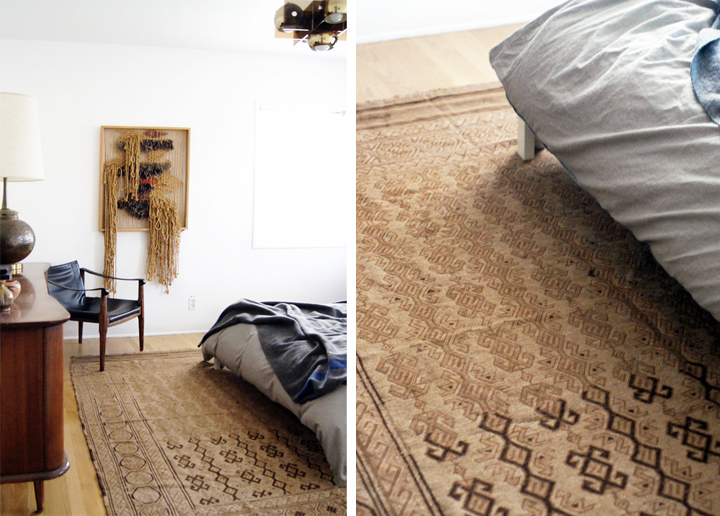 Unlike the other colorful rug I'm continuing to struggle with in the living room, this one is a definite keeper and will likely end up in the go-to rotation of props I enjoy using for styling stuff.
Too bad this blanket just ain't working and the bed is still is a mess. I'll eventually regret that bit of laziness seeing that internet photos live forever and occasionally come back to haunt you.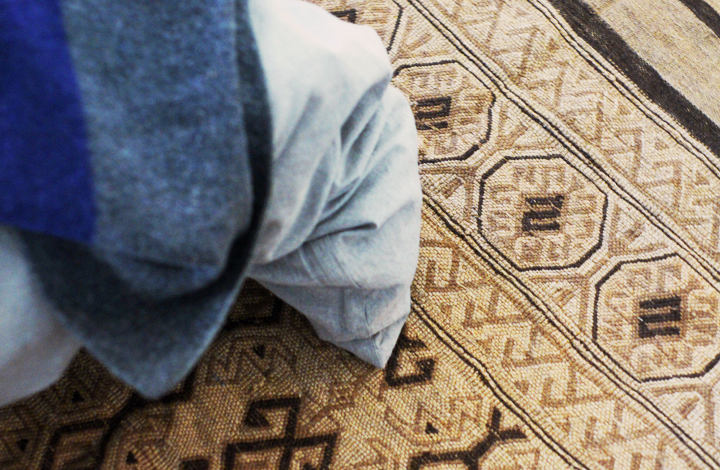 Oh well. That's still one sexy ass rug.
Mmmmmm.
So brown. So very beautifully brown.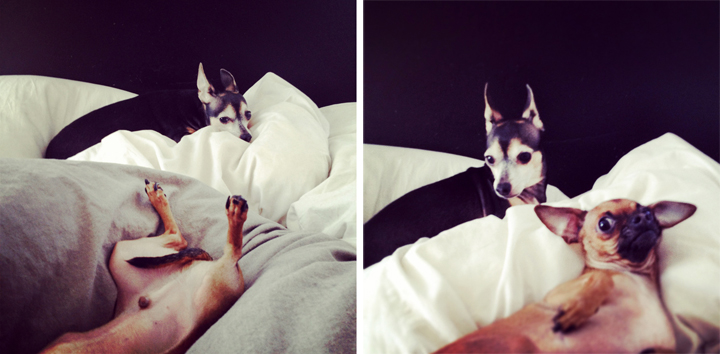 Hey dogs? Please don't destroy it, you crazy unpredictable beasts!
Speaking off.
You might have noticed that the Apartment Therapy Homie Awards have been in full effect this week, so let me first give a big awkward thank you to those who've nominated and already voted for this here Brick House for Best Home Design Blog. You? You light up my life.
But?
I might have written some checks that my ass can't cash.
No big deal, but I decided it'd be a hilariously fun to be unreasonably confident and challenge Daniel at Manhattan Nest and the Chezerbey clan to a some sort of Homie smack down on twitter. Of course I love them and their blogs, but my dumb brain decided it'd be more fun to treat this with unwarranted frat boy like competitive intensity than give into my standard apathy.
So?
I talked a big game but never followed up by ever doing anything to actually 'crush them' at the Homies as promised. Looks like it's too late, since both have turned into unstoppable vote getting juggernauts by employing such shameless tactics as 'having good blogs' and 'asking for votes' by using 'cute animals' or 'having a baby'.
Monsters.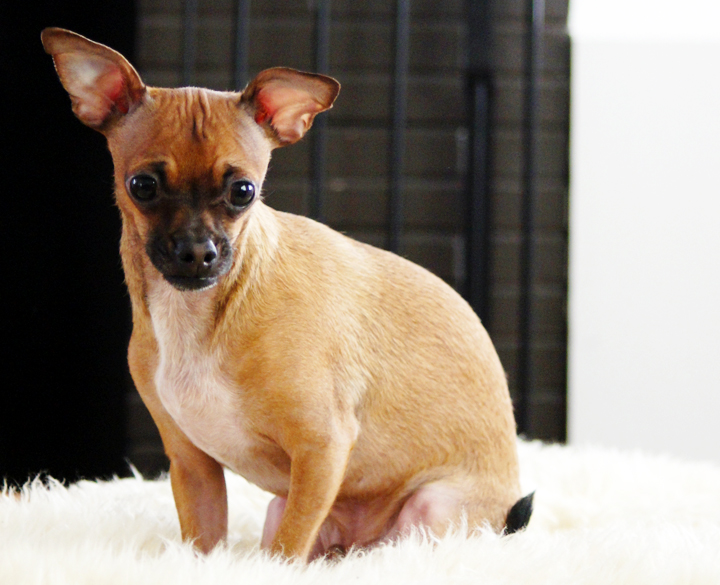 I guess vote for The Brick House, you know, if you want to or can get around to it or whatever. Voting lasts till Friday, March 2nd about midnight. Also, Bowie vowed to turn to intravenous drug use and prostitution if you don't vote. So, there's that.
Yup, this is ridiculous and I'm an idiot. Apologies to everyone. Look at the rug maybe?
…and…
Cue the long depression sighs.