THE SMITHY
Editorial Rating:

Average Rating:

(

0 votes

)
by

THE BRICK HOUSE
—
last modified
Jun 12, 2011
I'm not in the habit of posting about things that get emailed in or aren't connected to the direct going's on around here, but a few days ago Jesse James sent a brief email with a link to "some images of interest" and I clicked on through. Oh yeah. A former blacksmith's shop turned painstakingly [...]
---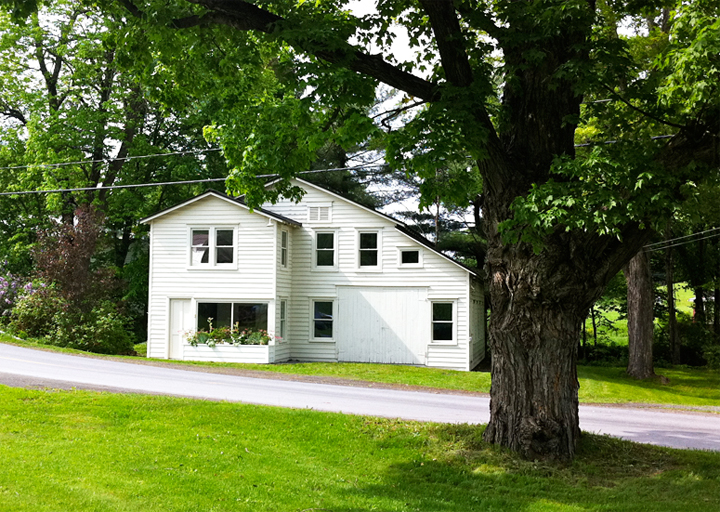 I'm not in the habit of posting about things that get emailed in or aren't connected to the direct going's on around here, but a few days ago Jesse James sent a brief email with a link to "some images of interest" and I clicked on through.
Oh yeah.
A former blacksmith's shop turned painstakingly renovated home, The Smithy is Jesse's second place in rural upstate New York currently being offered for sale at what I'm considering a pretty affordable price.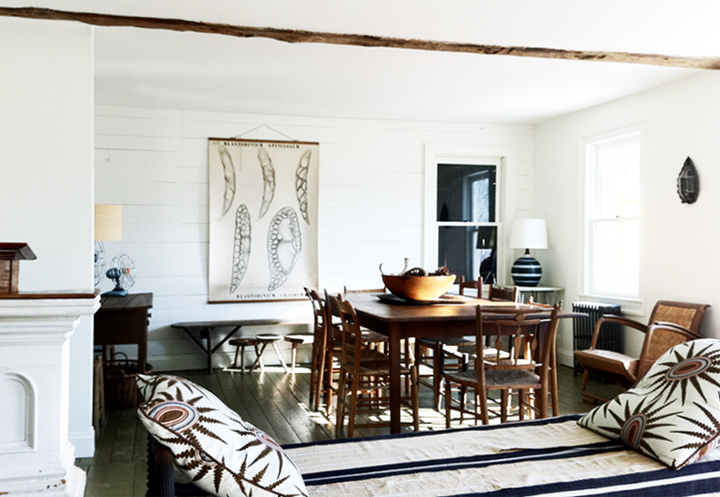 While my taste may run all modern and mid century and what not, I do have a strong propensity towards some rustic / industrial / antique-y business. Unfortunately, in our fairly new (by 1800′s blacksmith shop standards) and detail-less west coast MCM home, this style tends to look a tad contrived. But in my fantasy east coast home, I imagine these are the vintage rustic touches and neutral palette I'd be way hip to mixing with a few modern pieces throughout.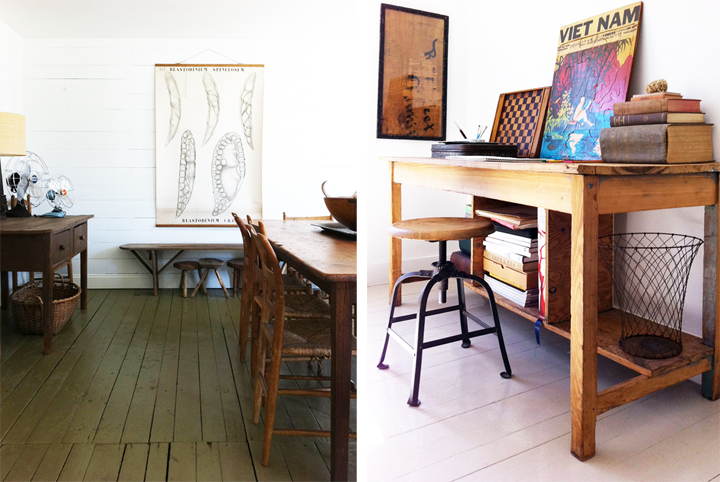 Love the rough painted floors and wood clad walls.
We just don't have great worn-in vintage architectural details like these – we have broken fleshy pink bathroom tile instead.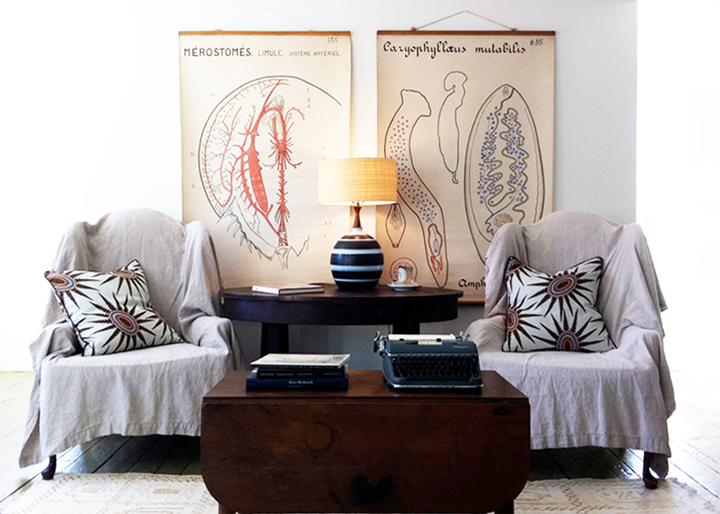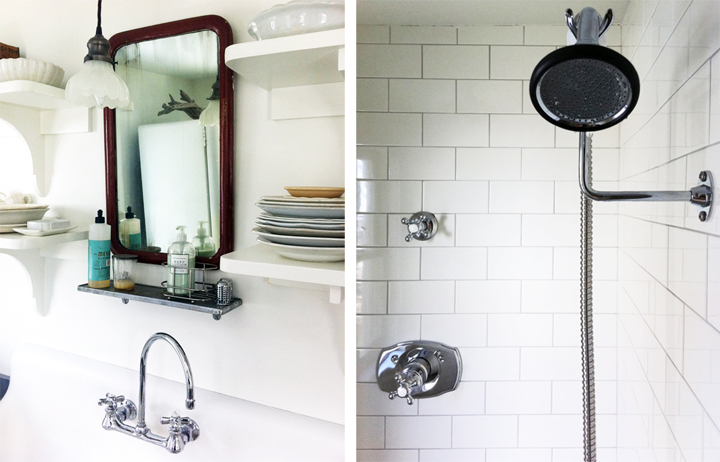 I dream of vintage farmhouse sinks and classic white subway tile.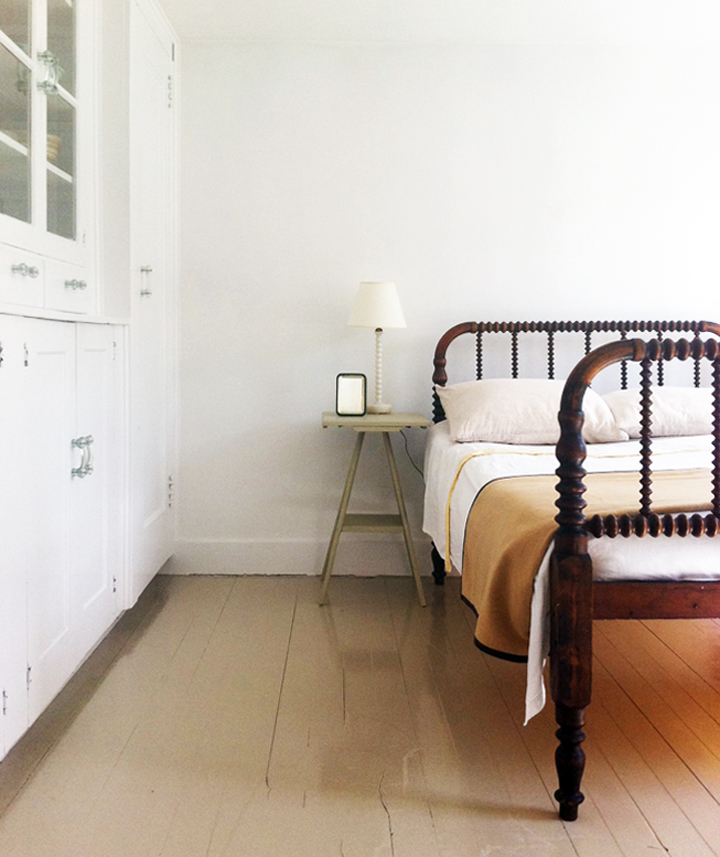 I wish you knew how often I look at antique spindle beds and dream of buying them. I have no idea why, I just like them, even though they seem a bit fussy and hard to sexy up, I still love the worn wood and graphic shapes.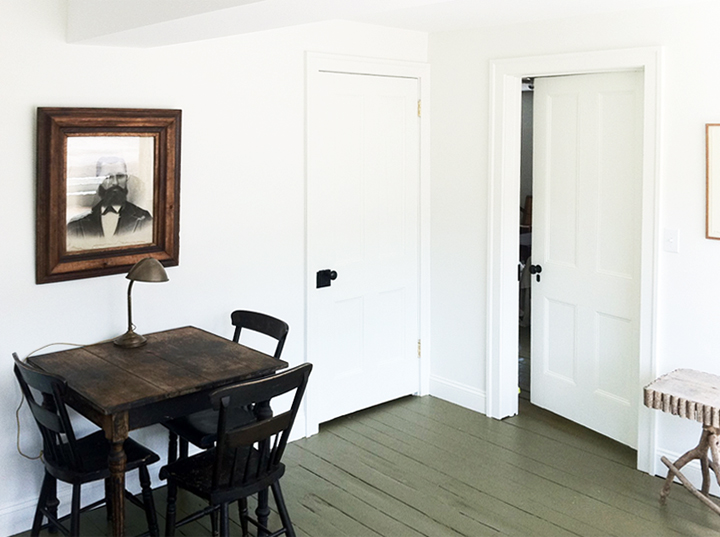 Weird portraits are awesome. No matter what anyone says.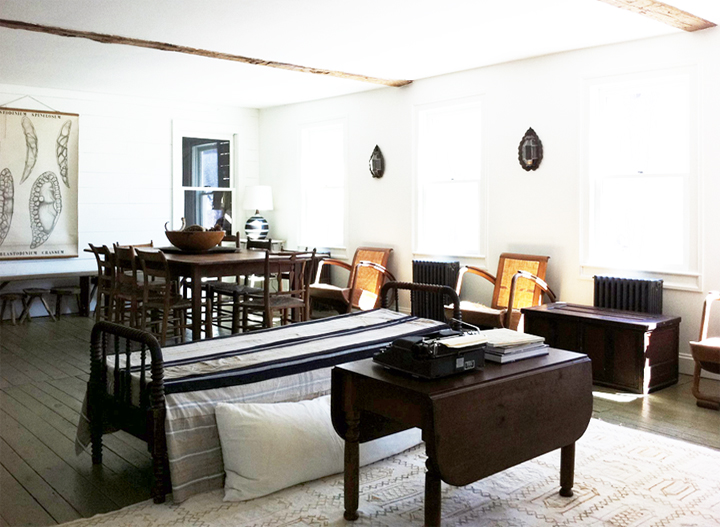 That rug. That one. Yes.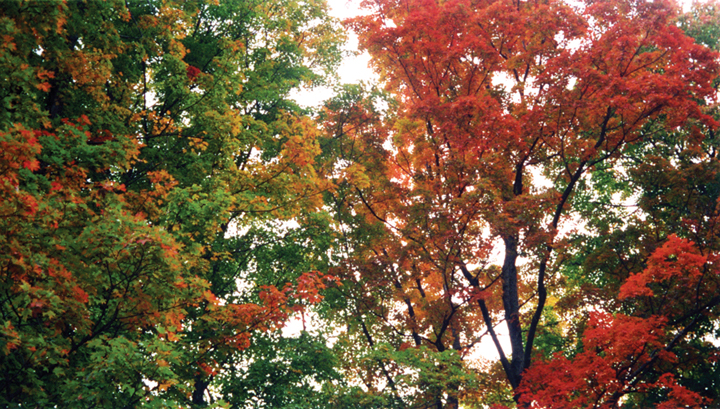 This? This crap doesn't happen in the desert.
If somehow we could afford a second home and somehow upstate New York made location sense, I'd love to see more of this carefully curated and beautifully sparse home.
Check out The Smithy to view more of Jesse's gorgeous renovation and for more details on the home's history.